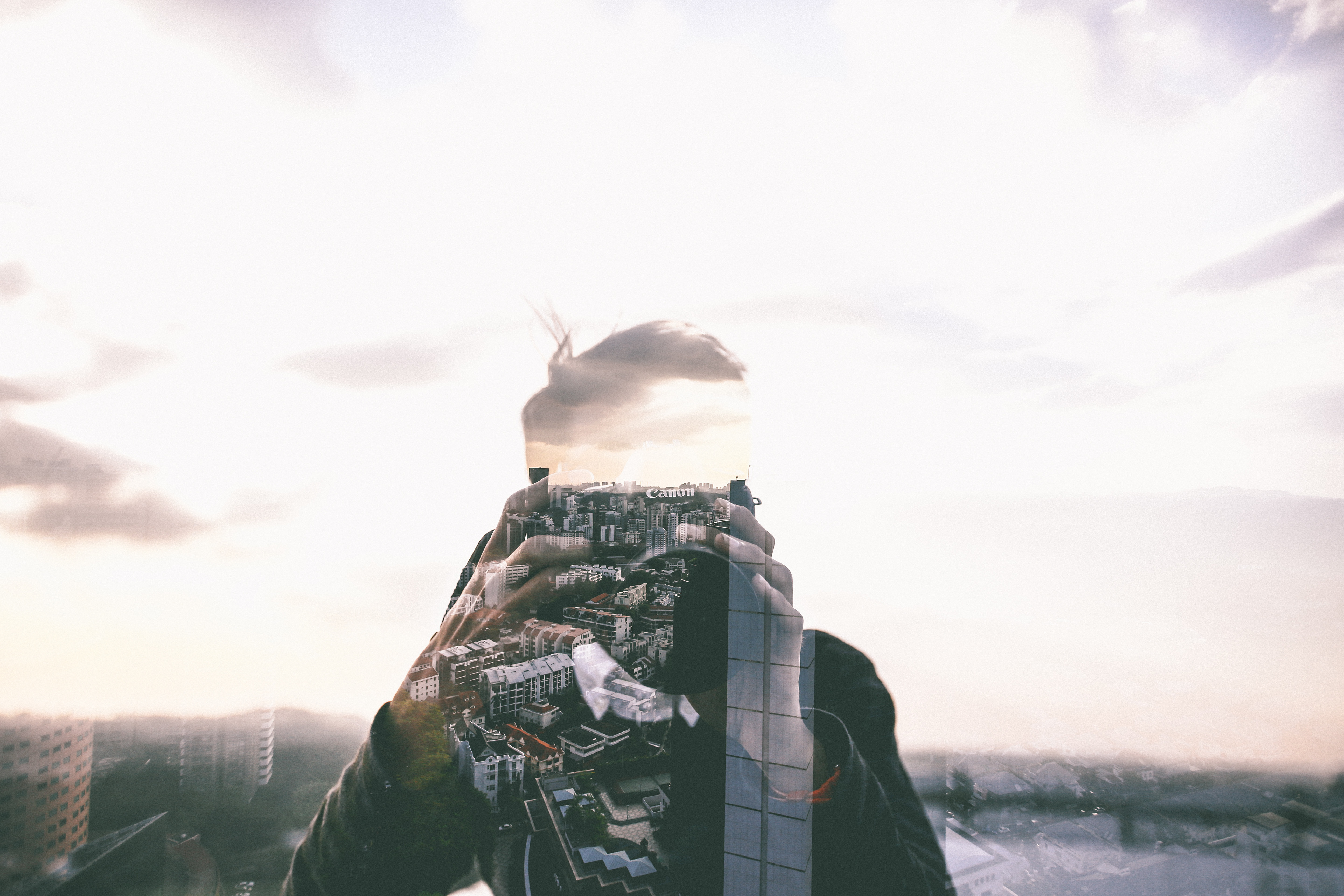 In partnership with Publish Brand's founder Michael Huynh, we took the distinct offerings of several brands under the Publish umbrella and created rounded sales materials that showcased their capabilities - featuring Wonderist.
brand identity, marketing tools, design   /  
2017
marketing director, design director   /
publish brand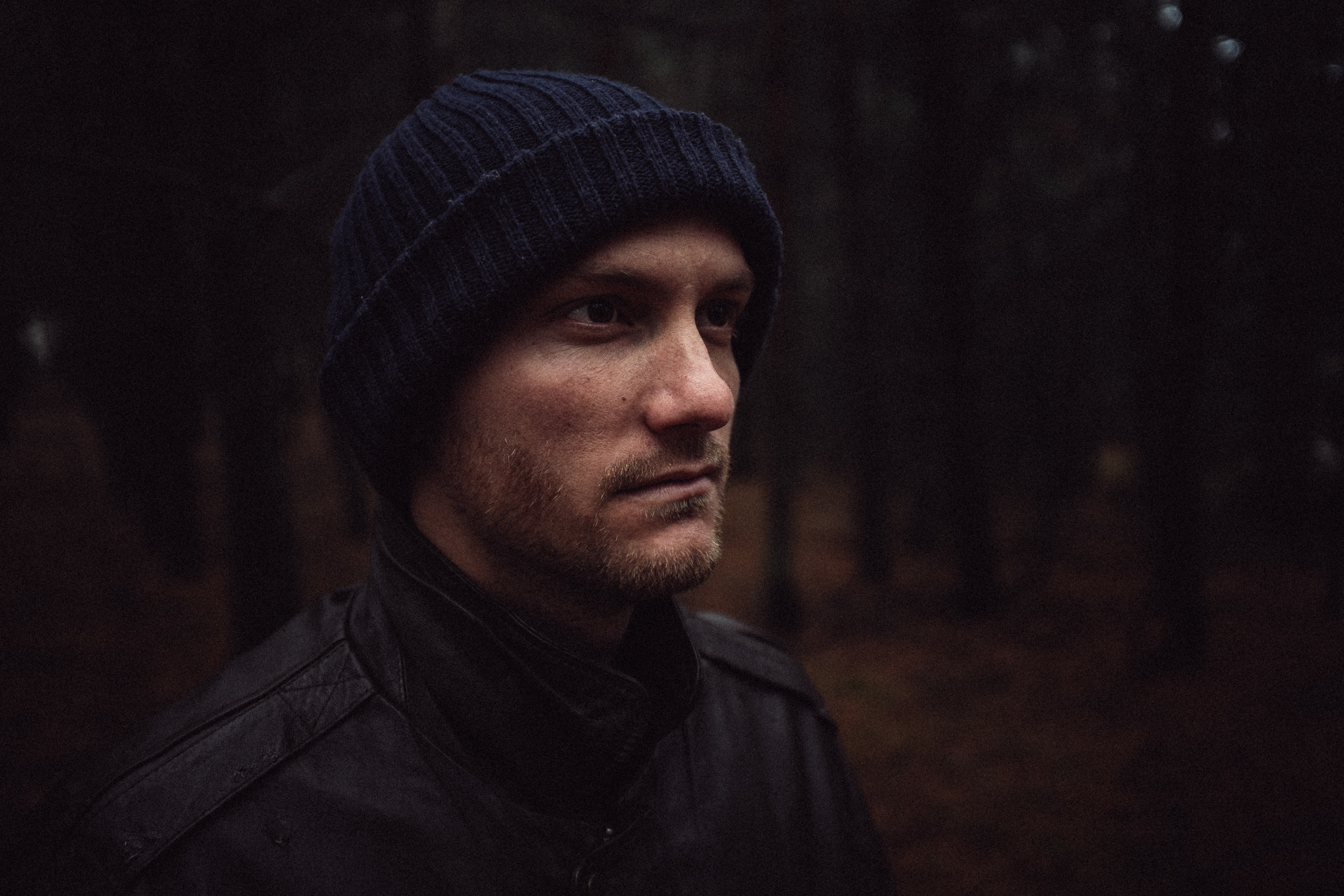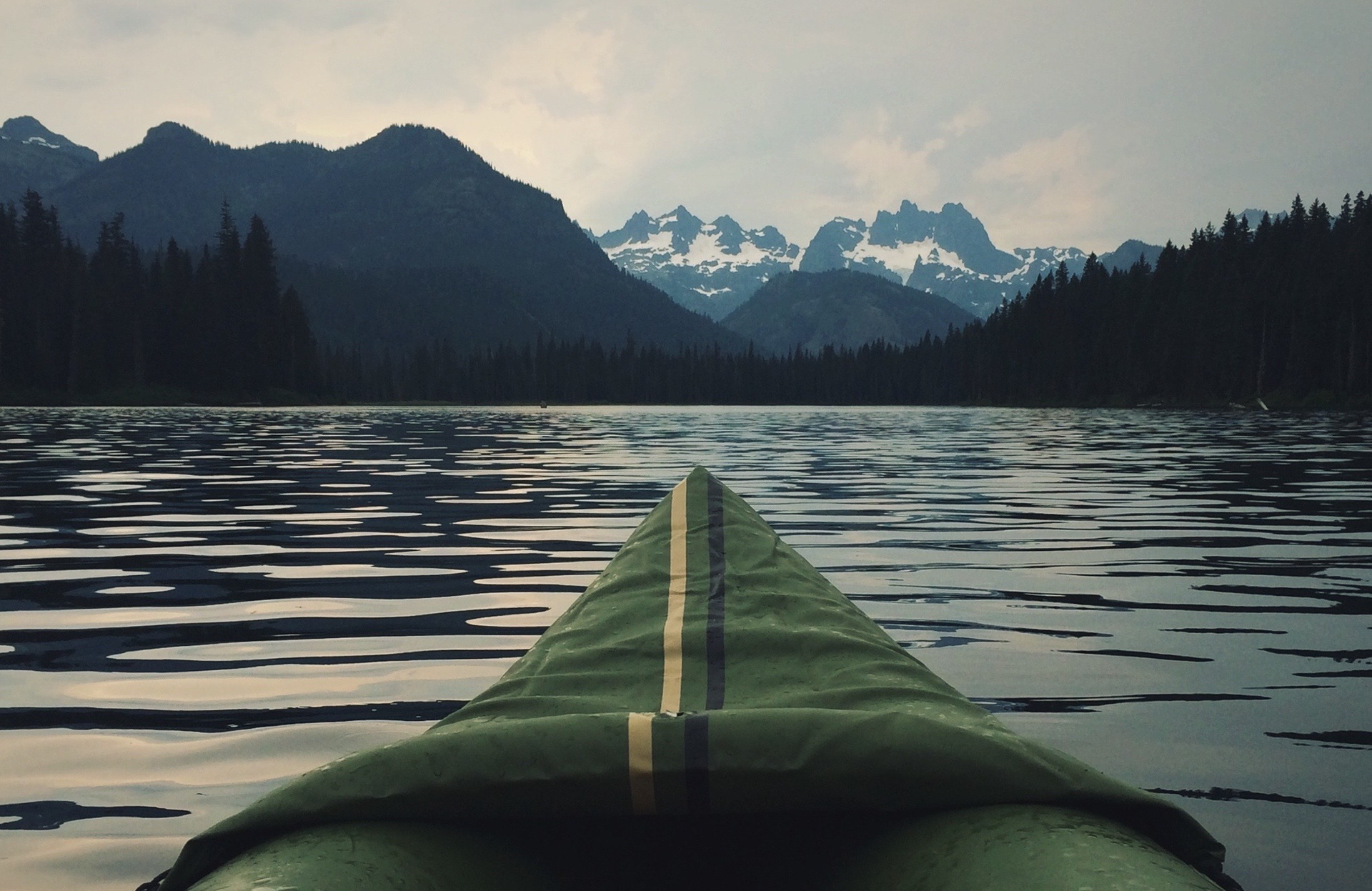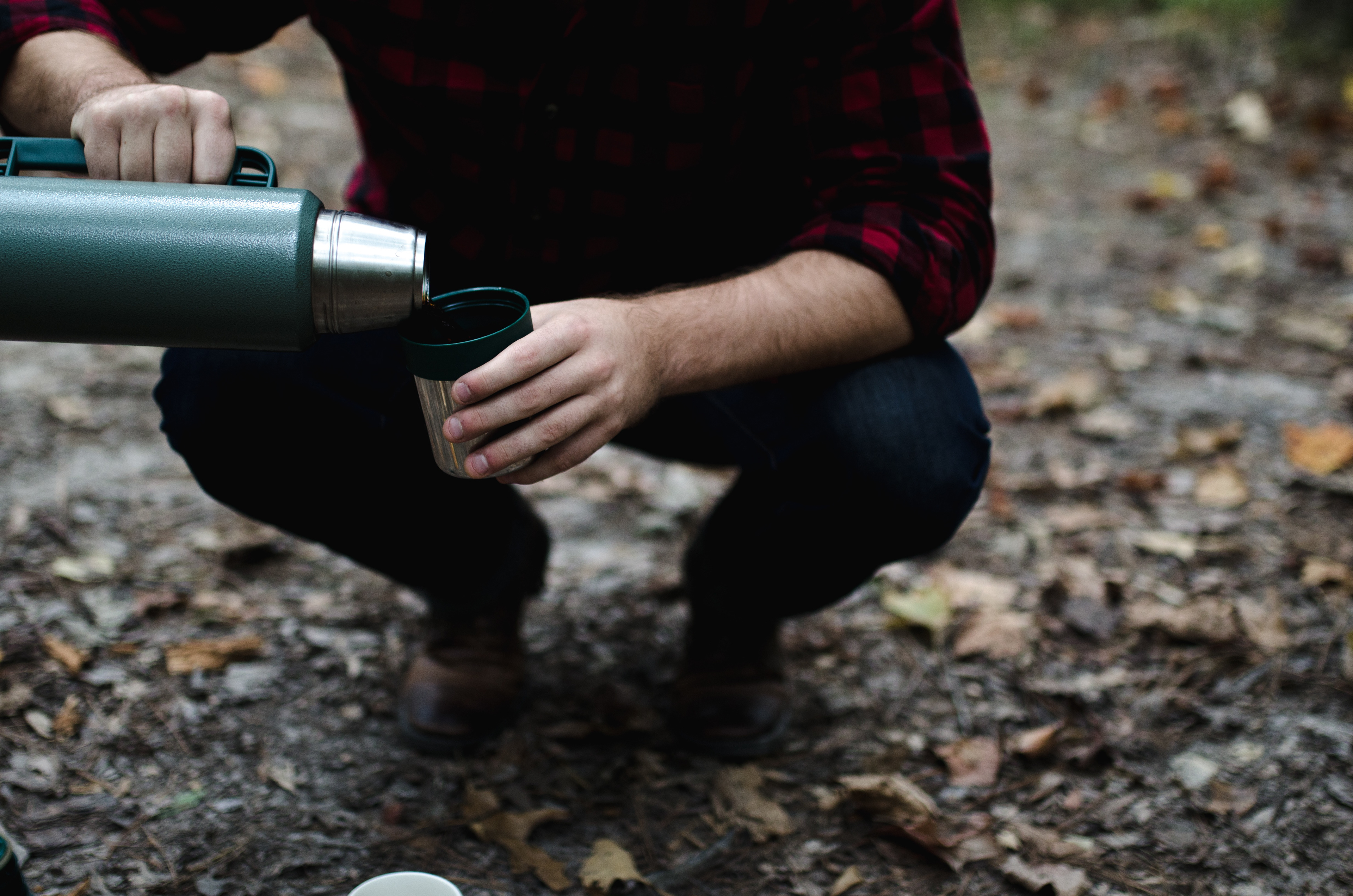 Taking the existing material surrounding each brand and restructured their offerings to have linear structure. This was layered with photography, copywriting, and design elements that told each brands story effectively from front to back.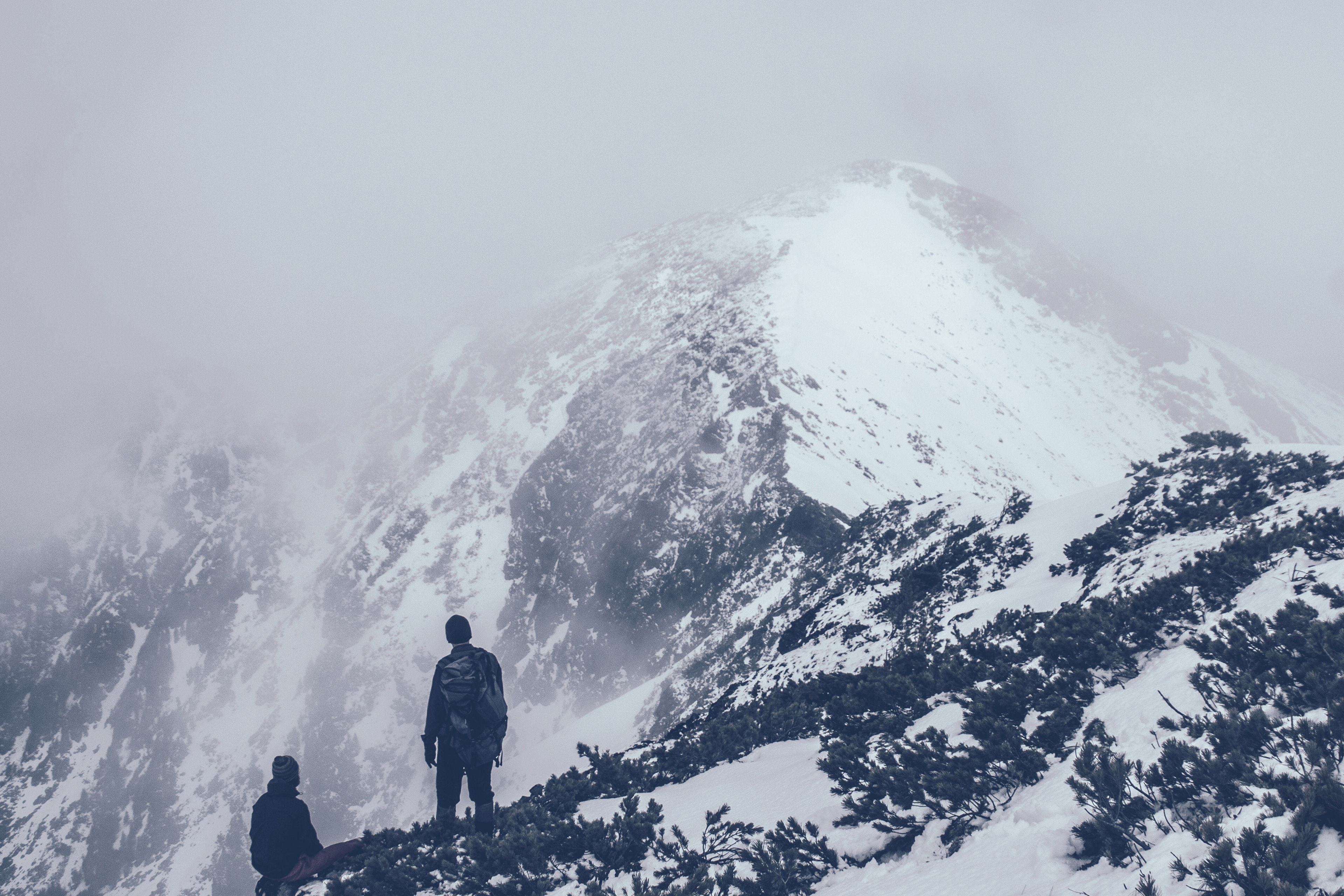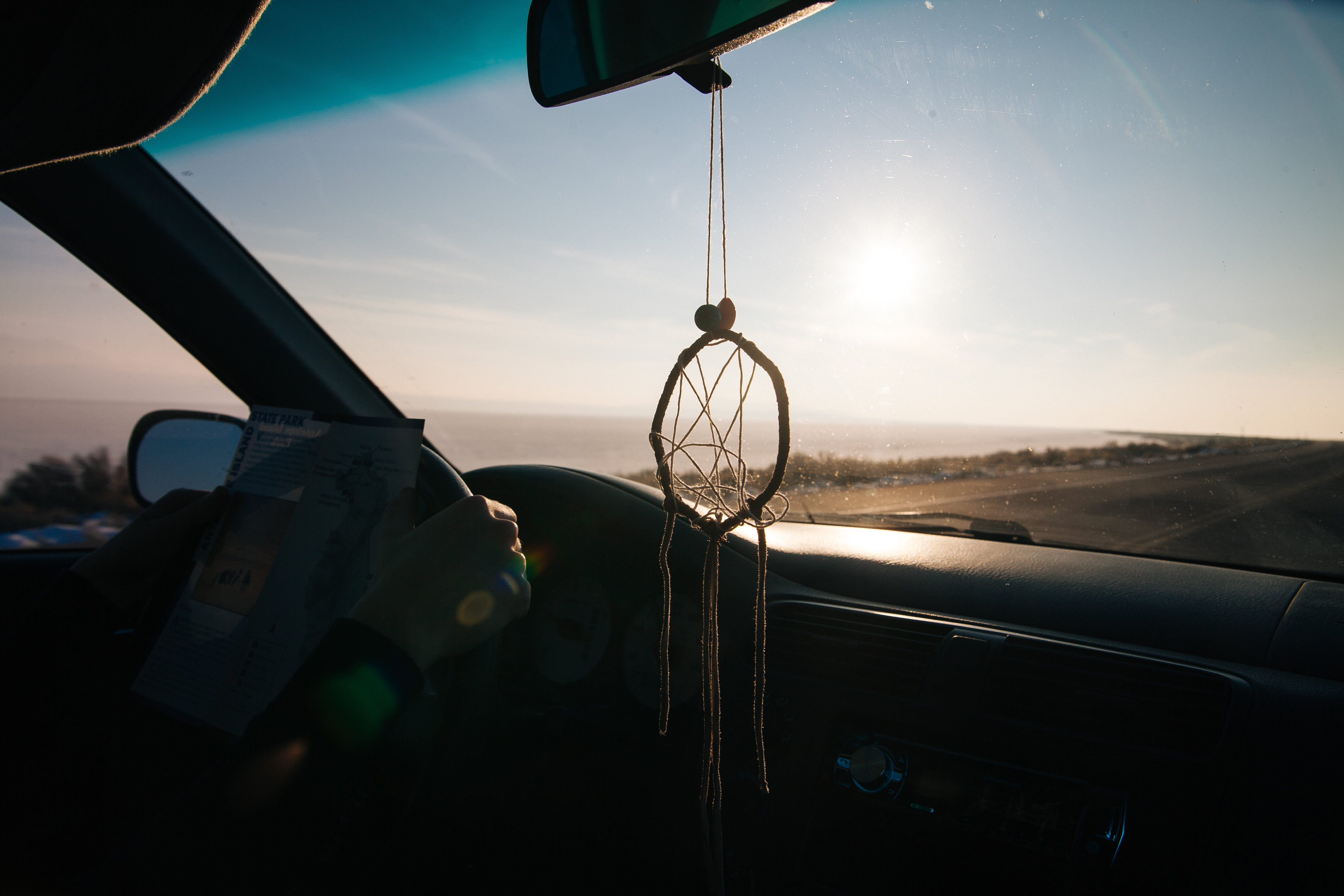 To highlight the brands environment-friendly personality and outdoor product line, we drew inspiration from our summer camp day to establish a visual language that was both sophisticated and rustic. Campground inspired icons drive the brands story forward with intentionality while the integration of photo-influencers brought the outdoor inside every page.
Wonderist is an outdoor gear brand focused on backpacks. 
​​​​​​​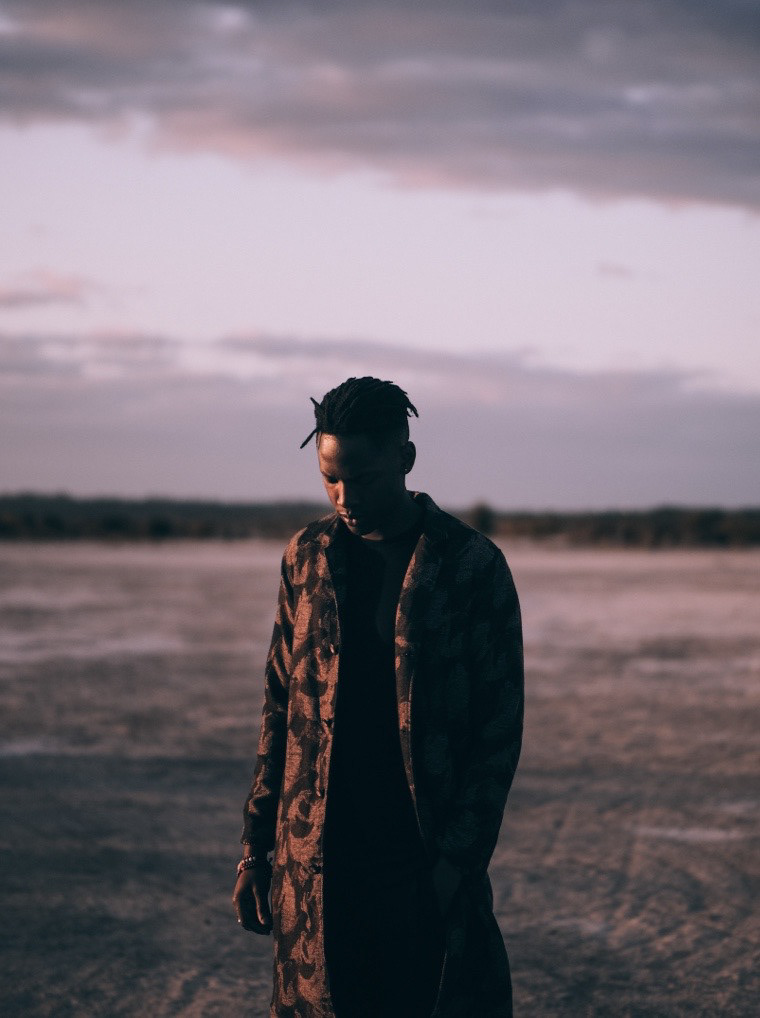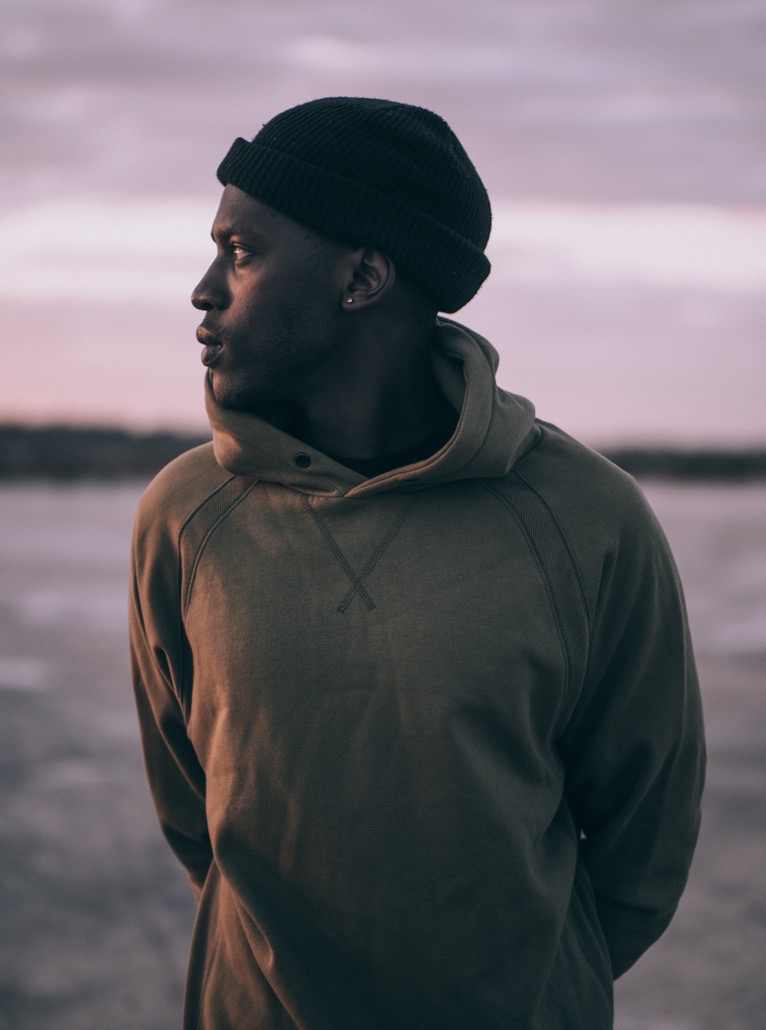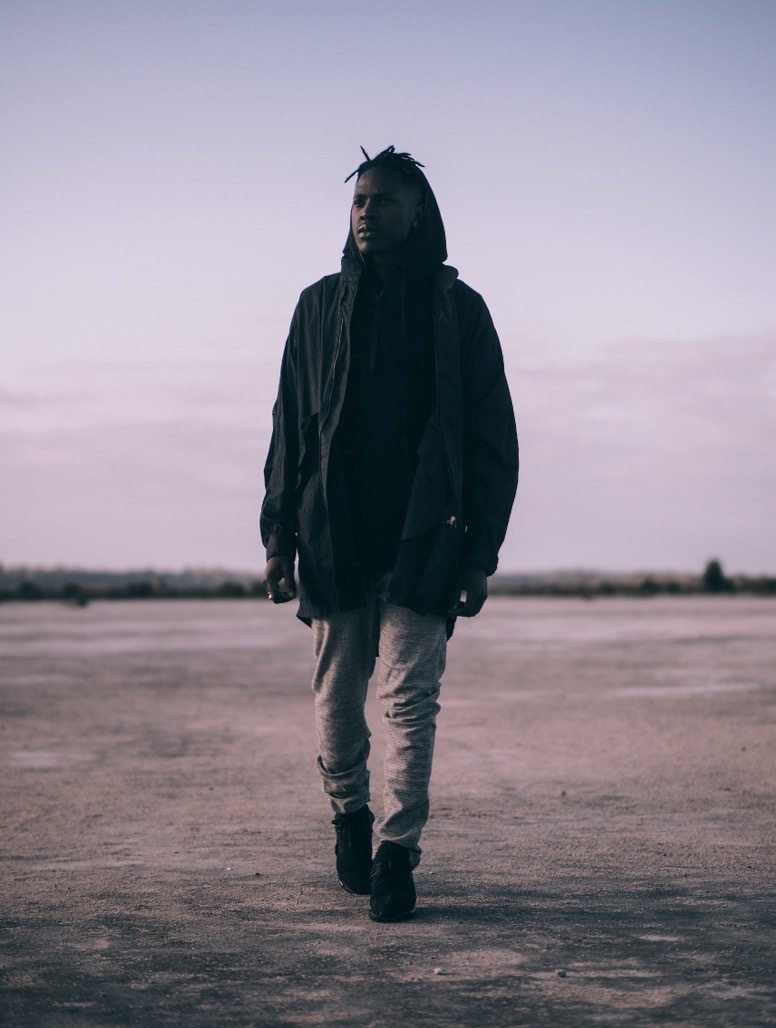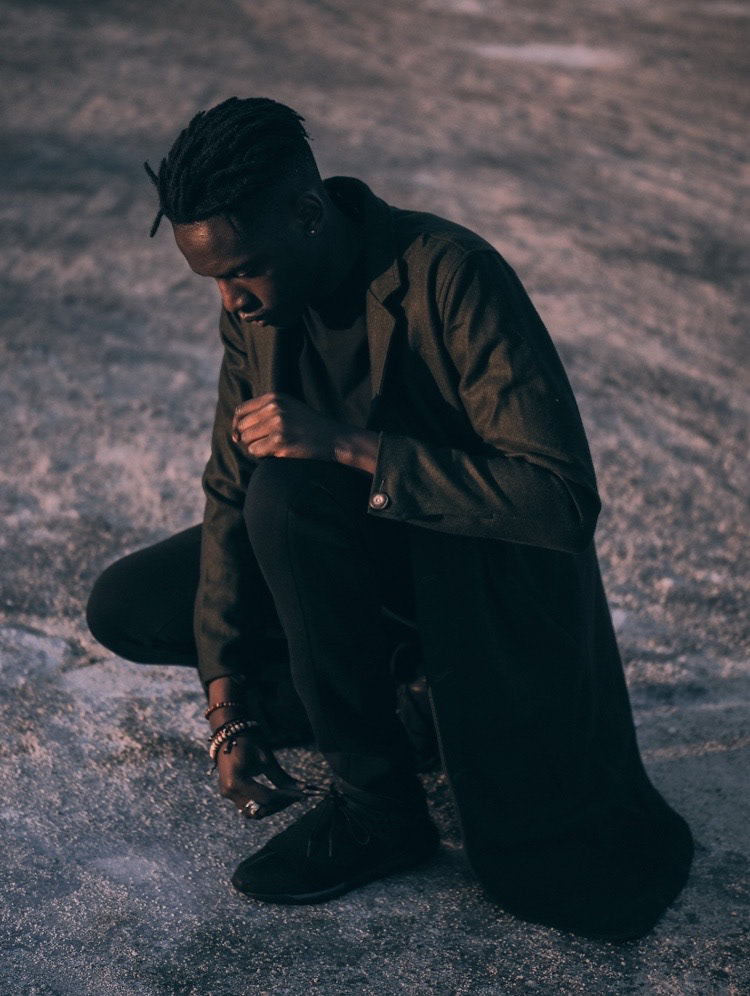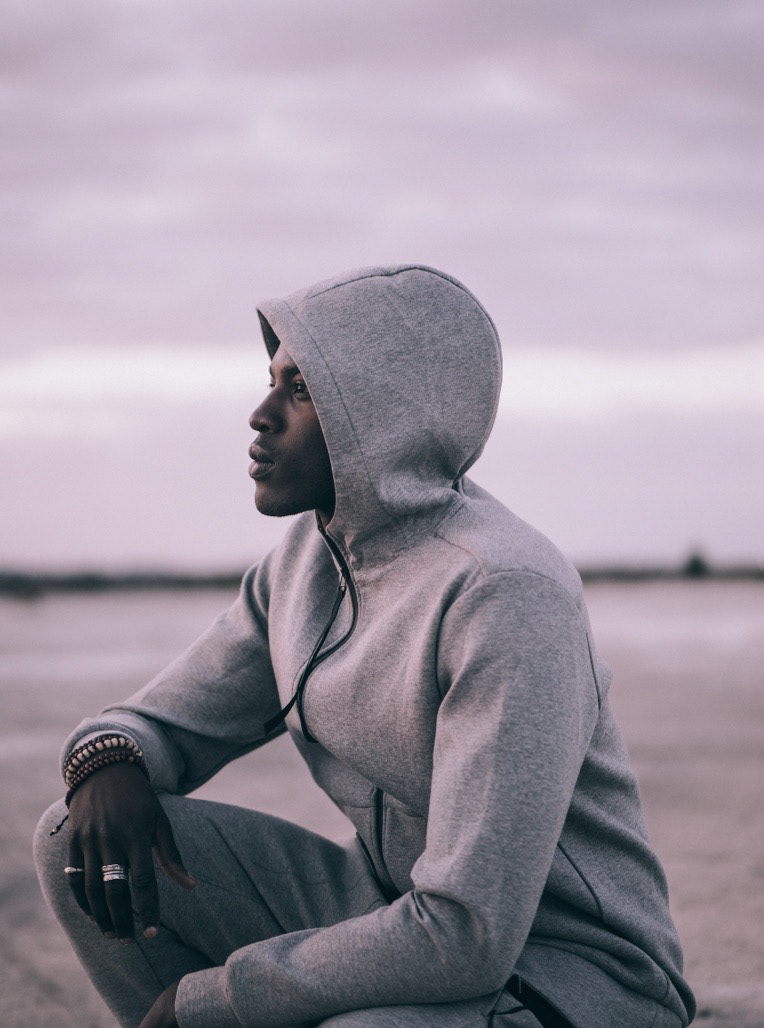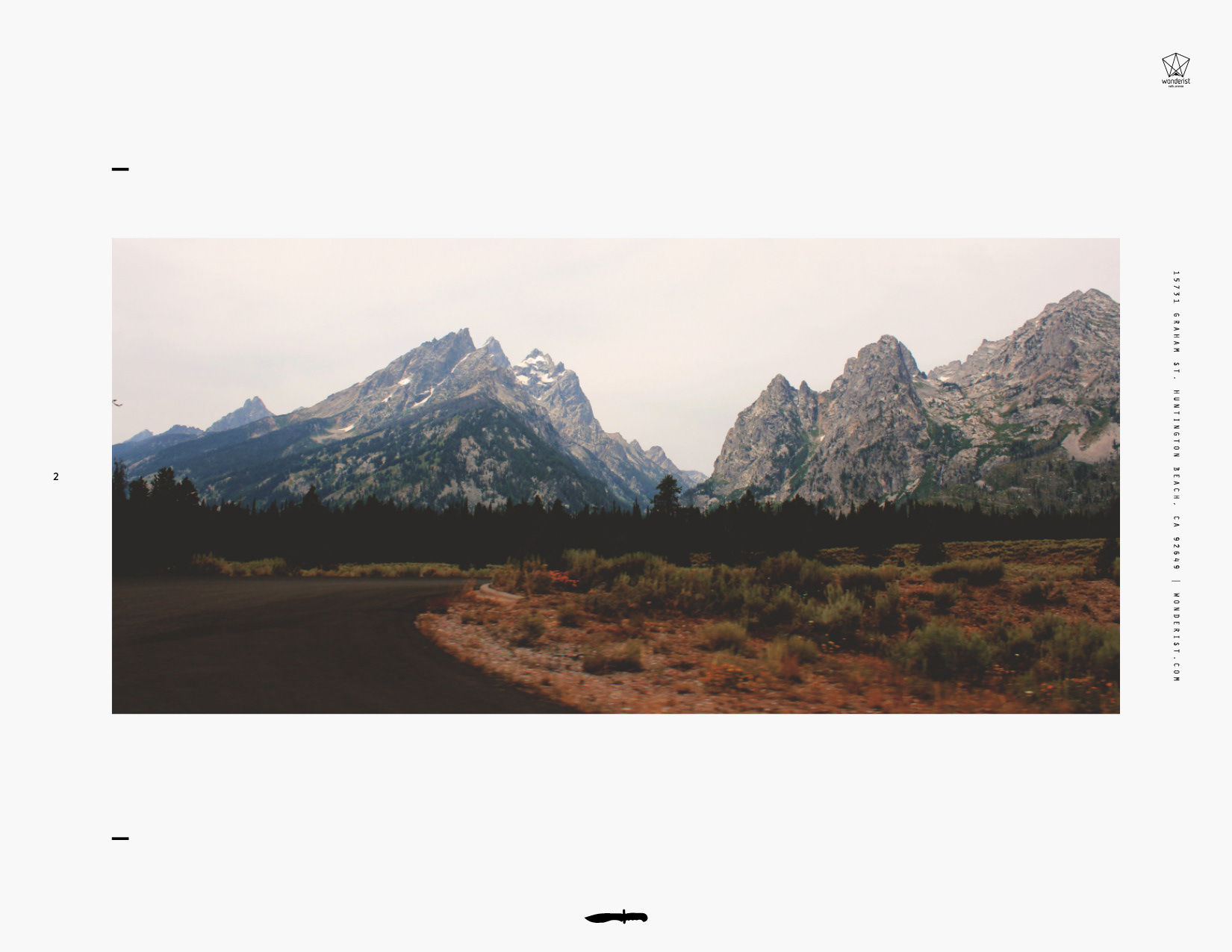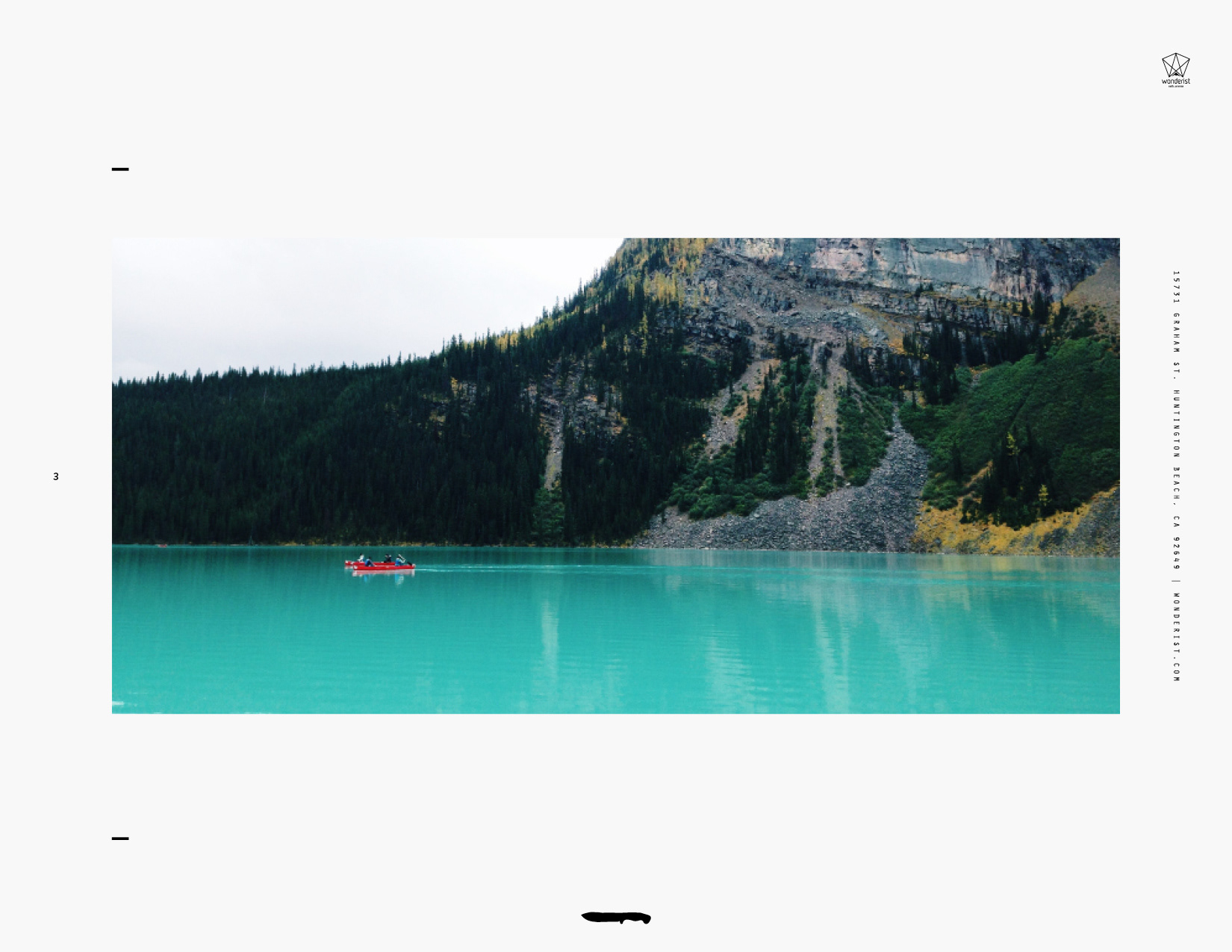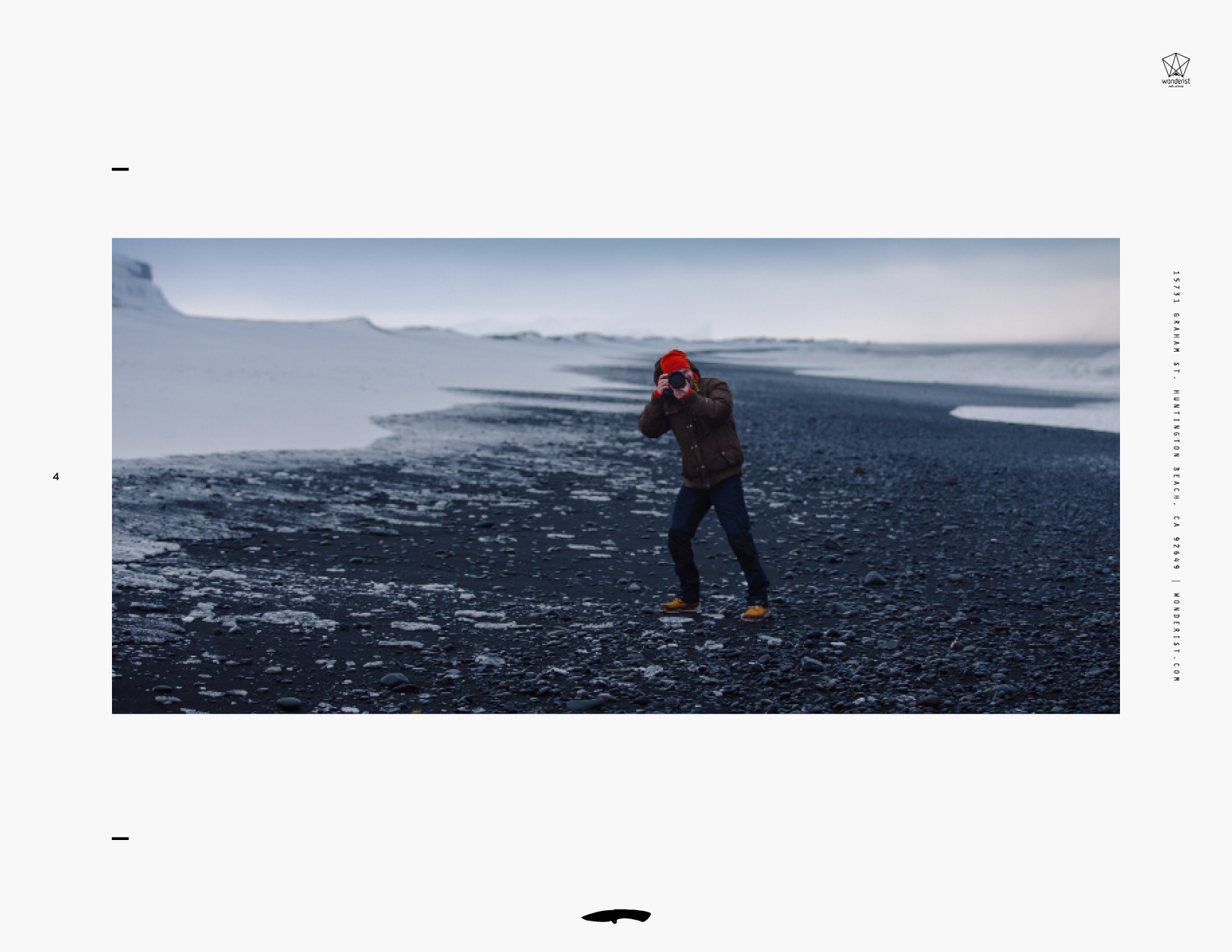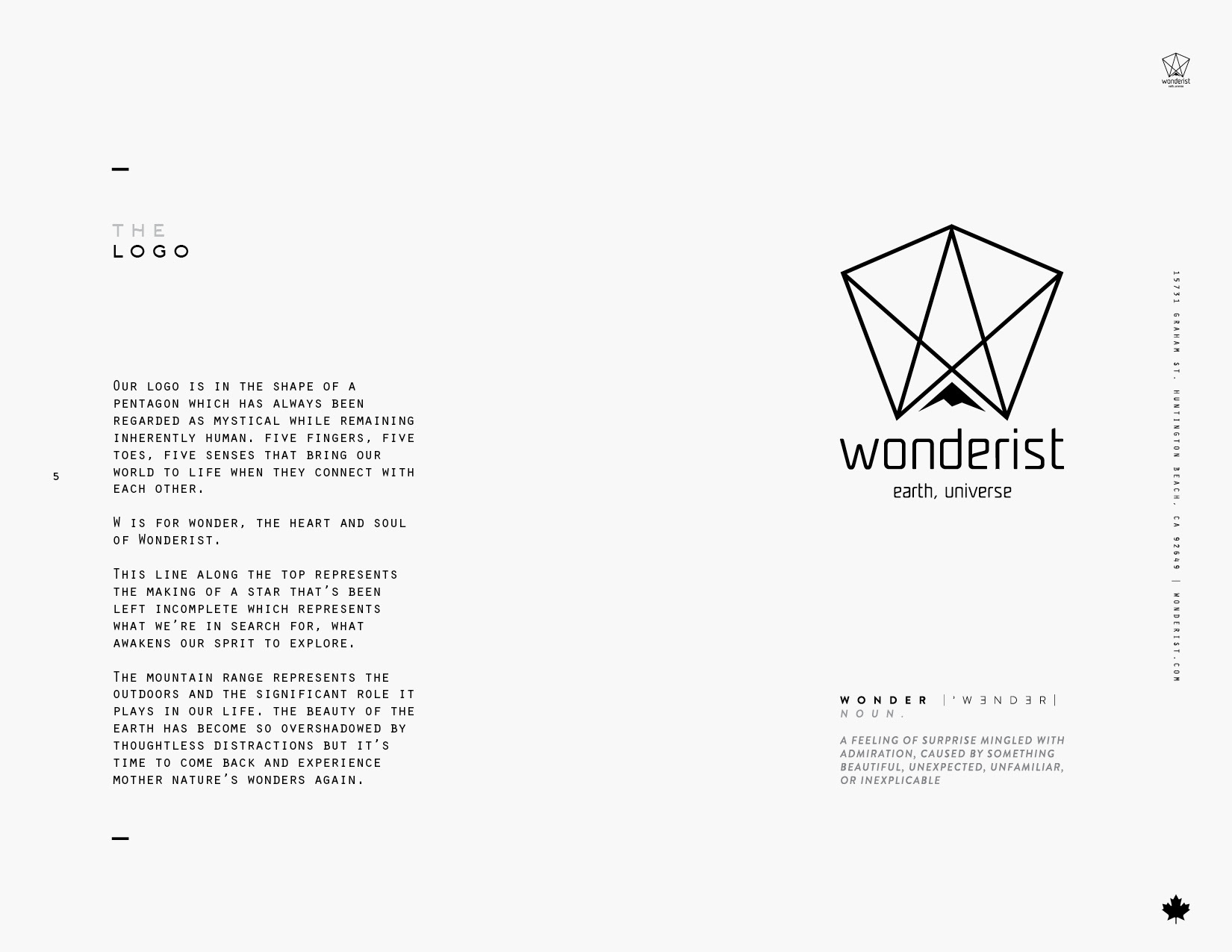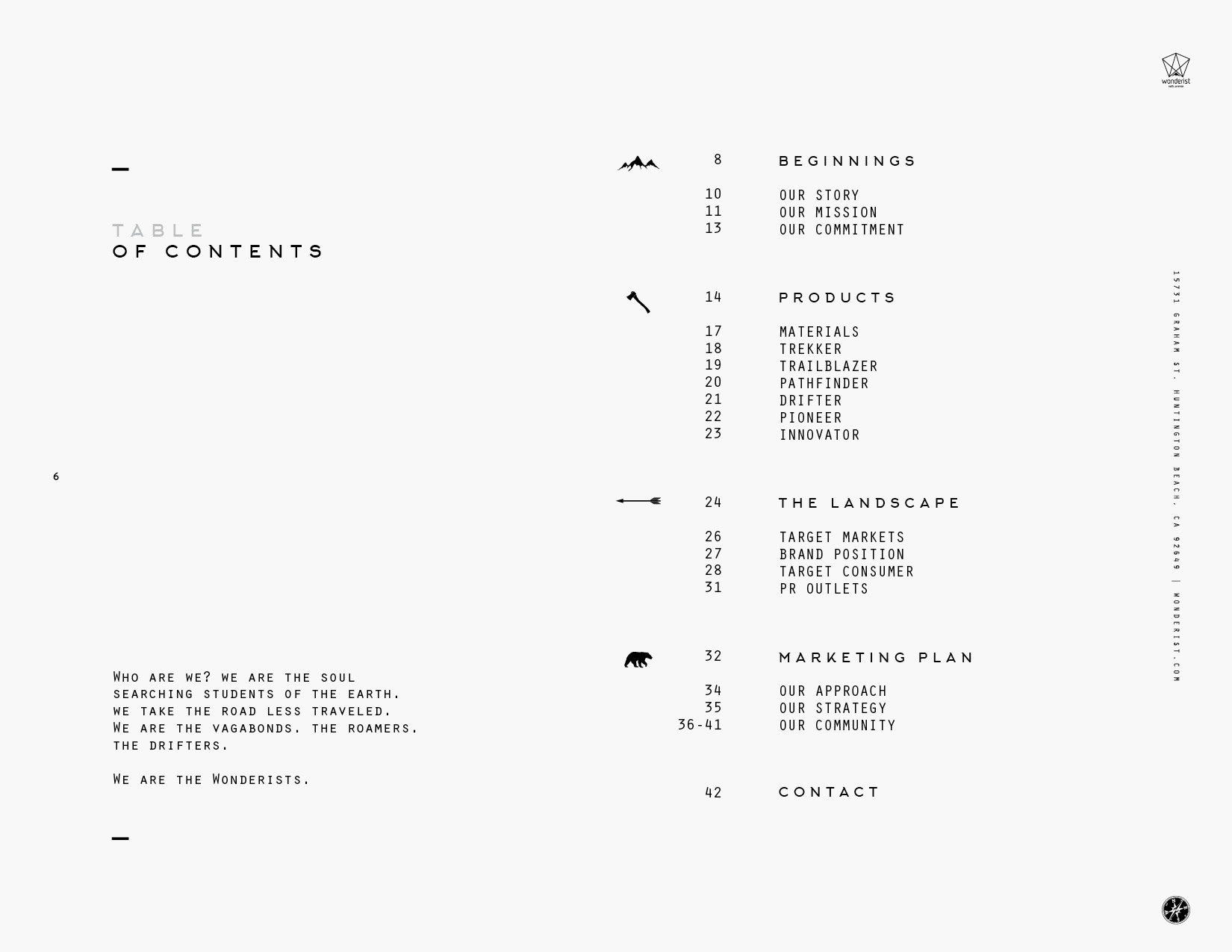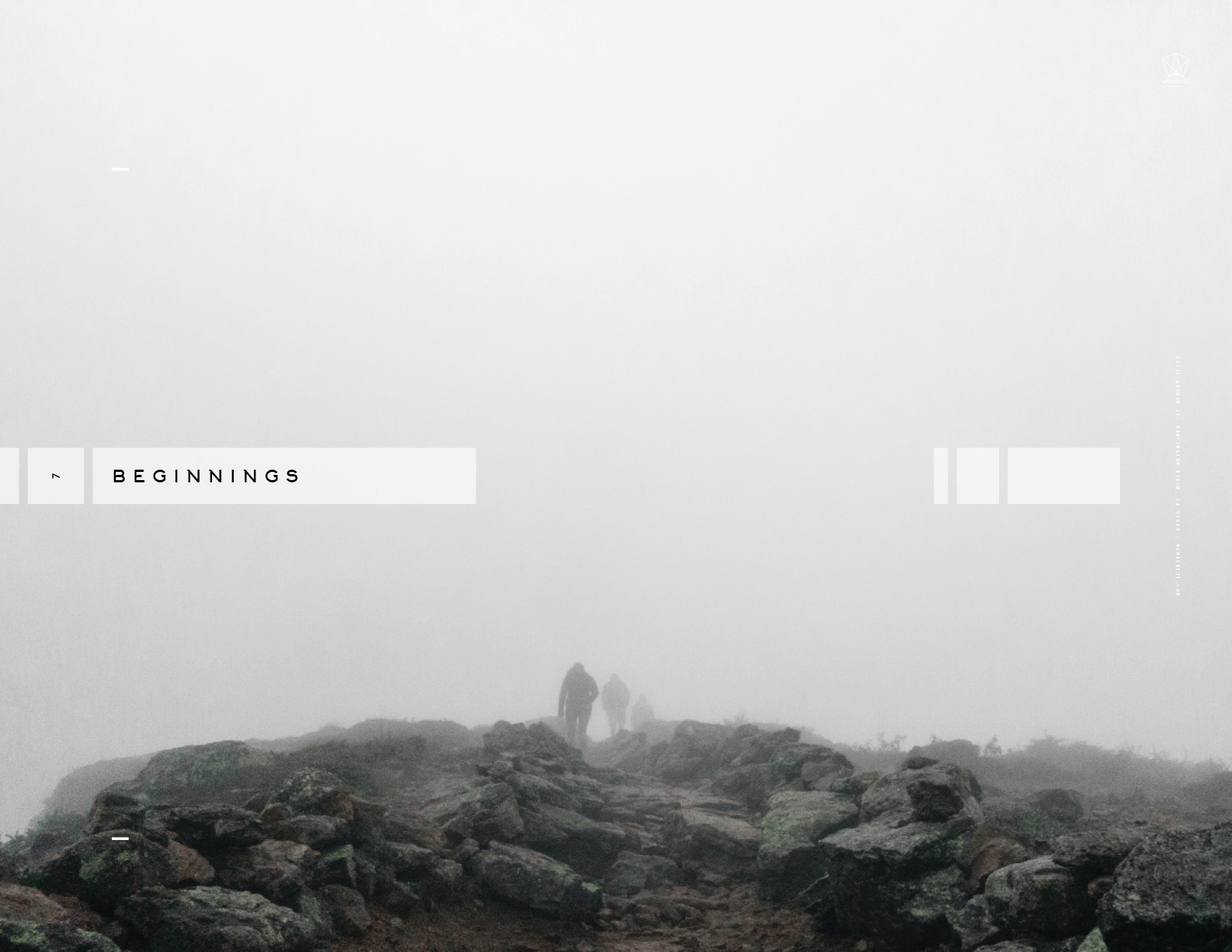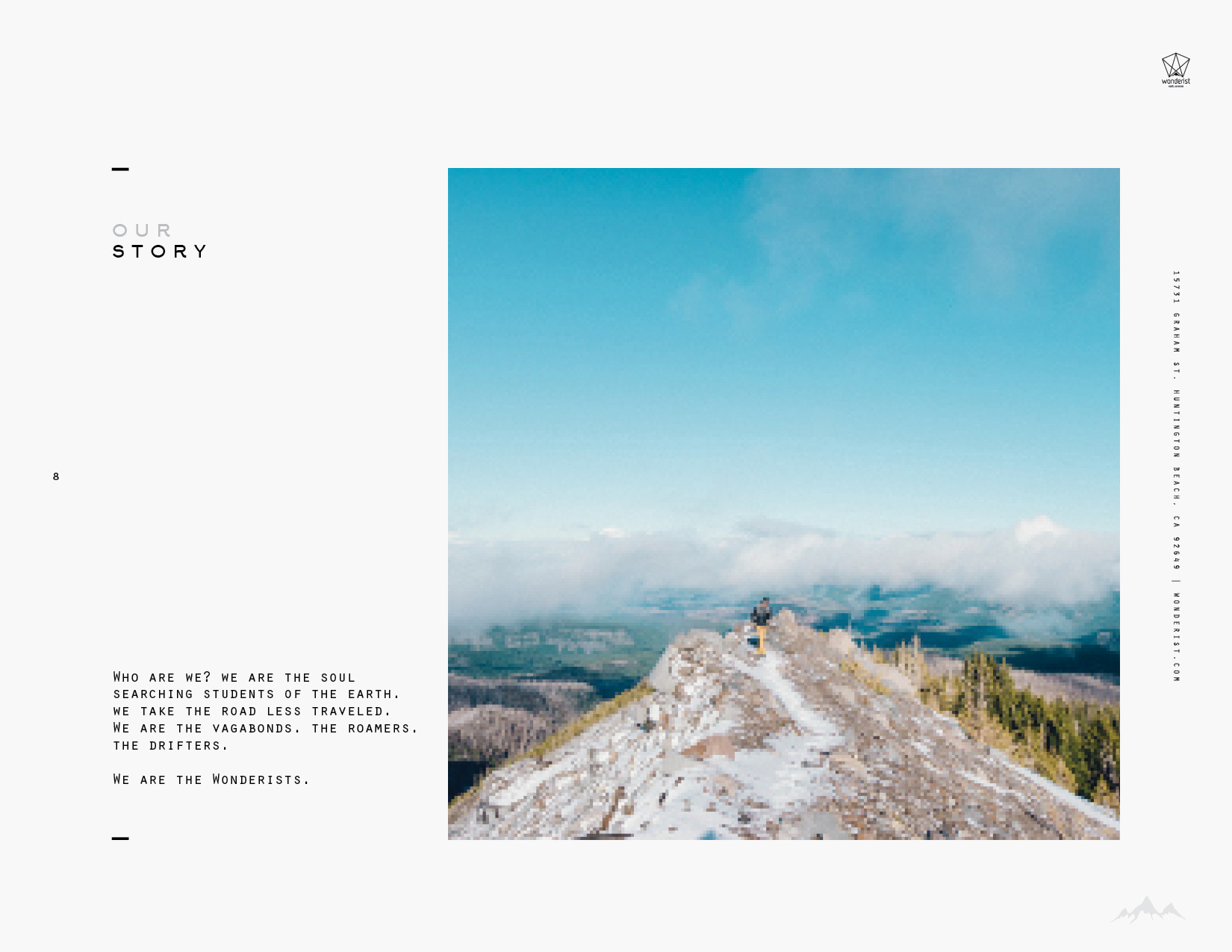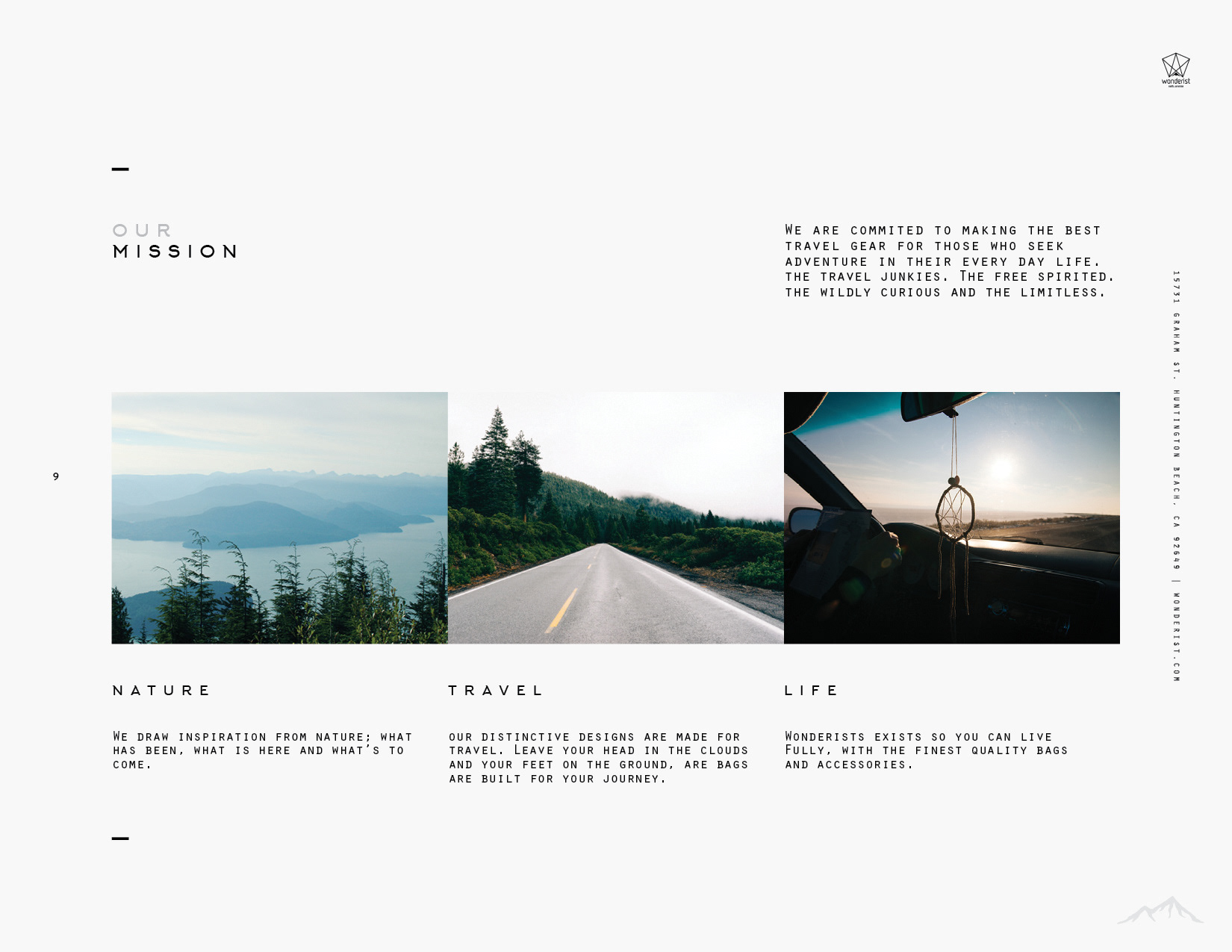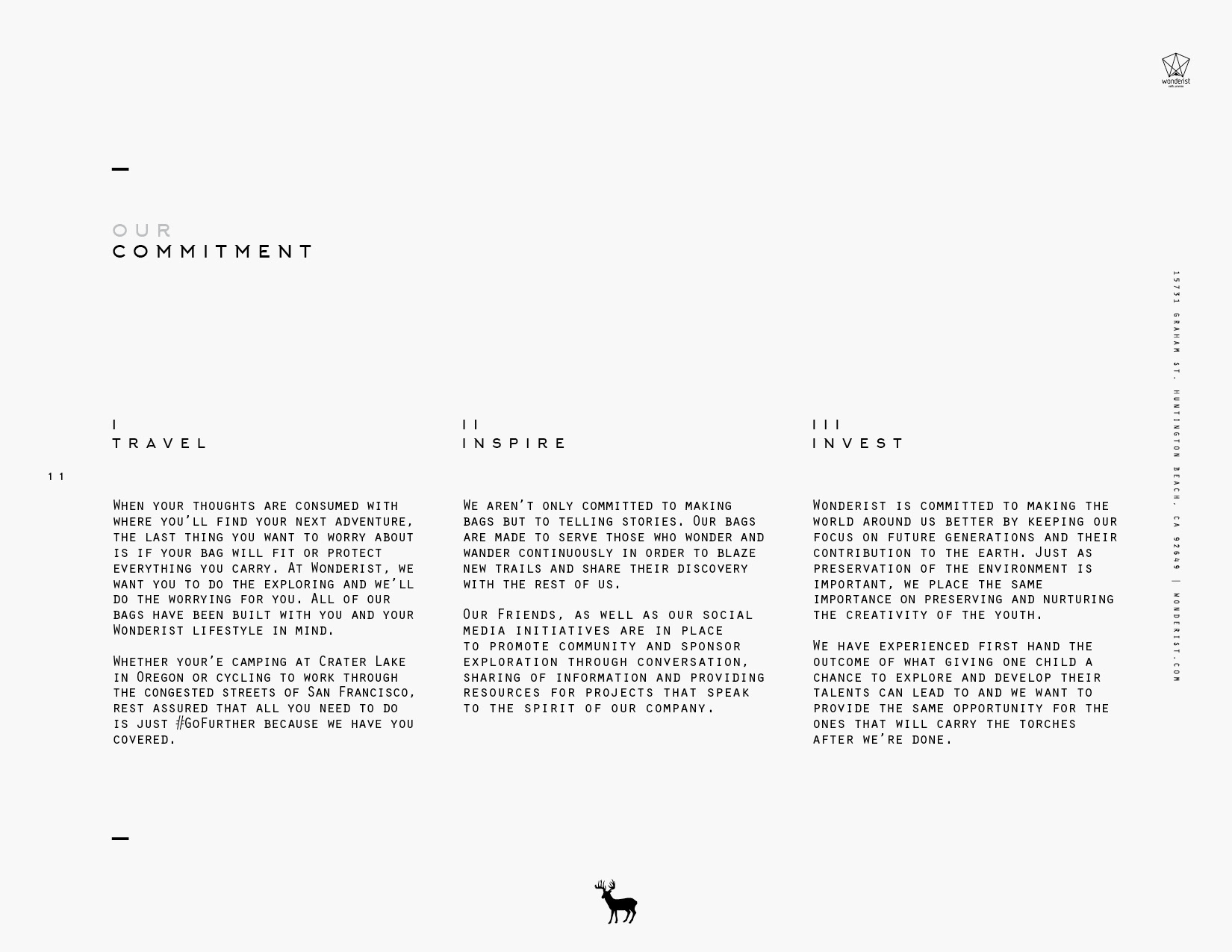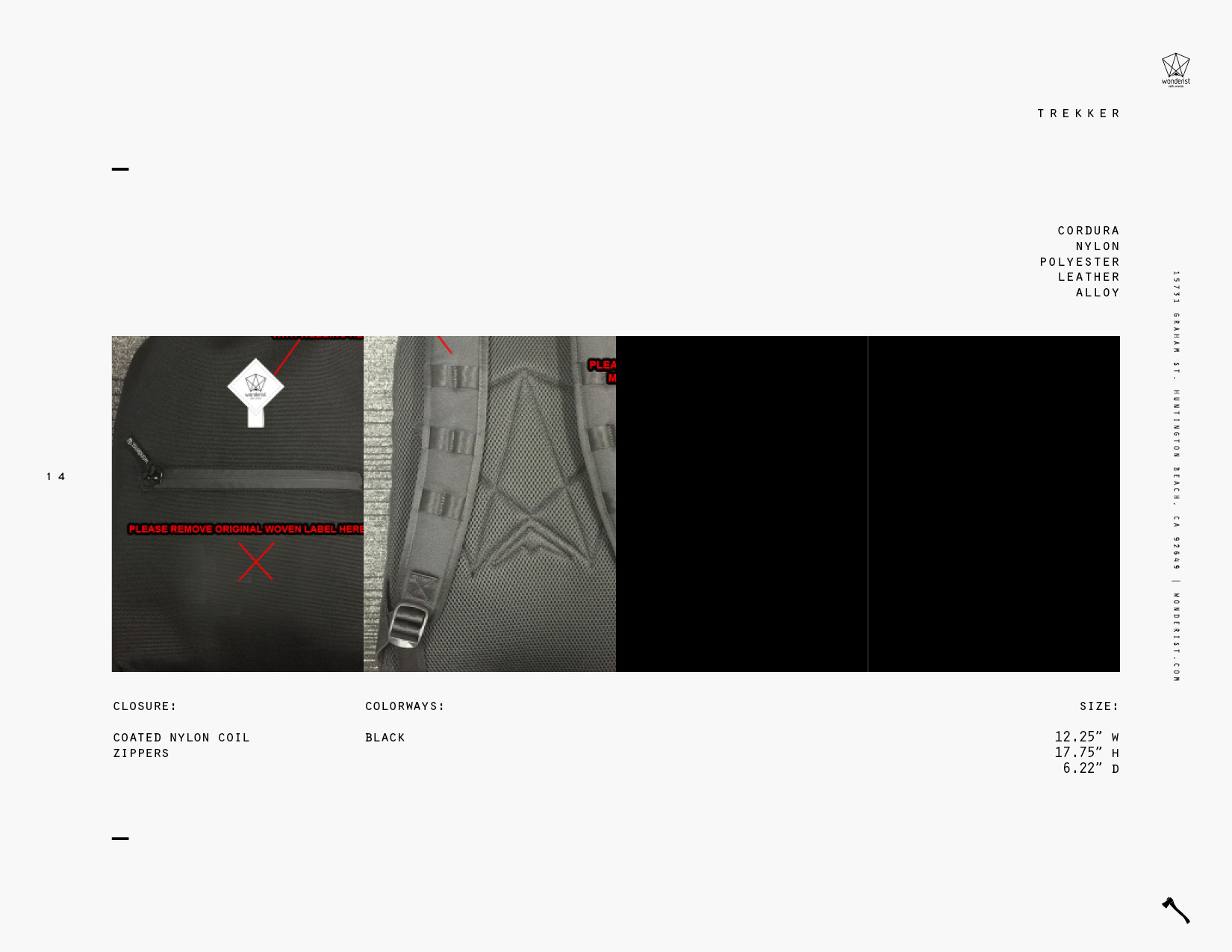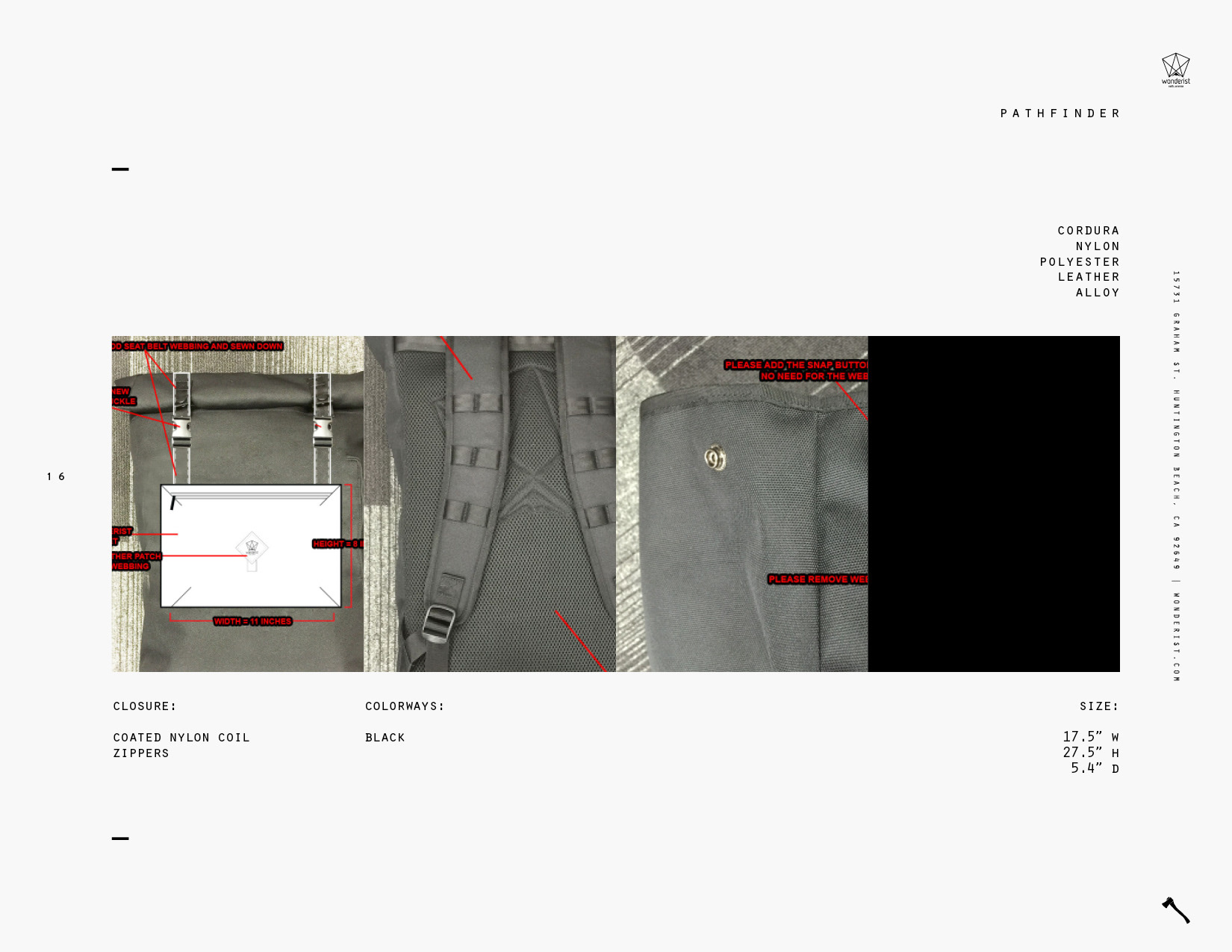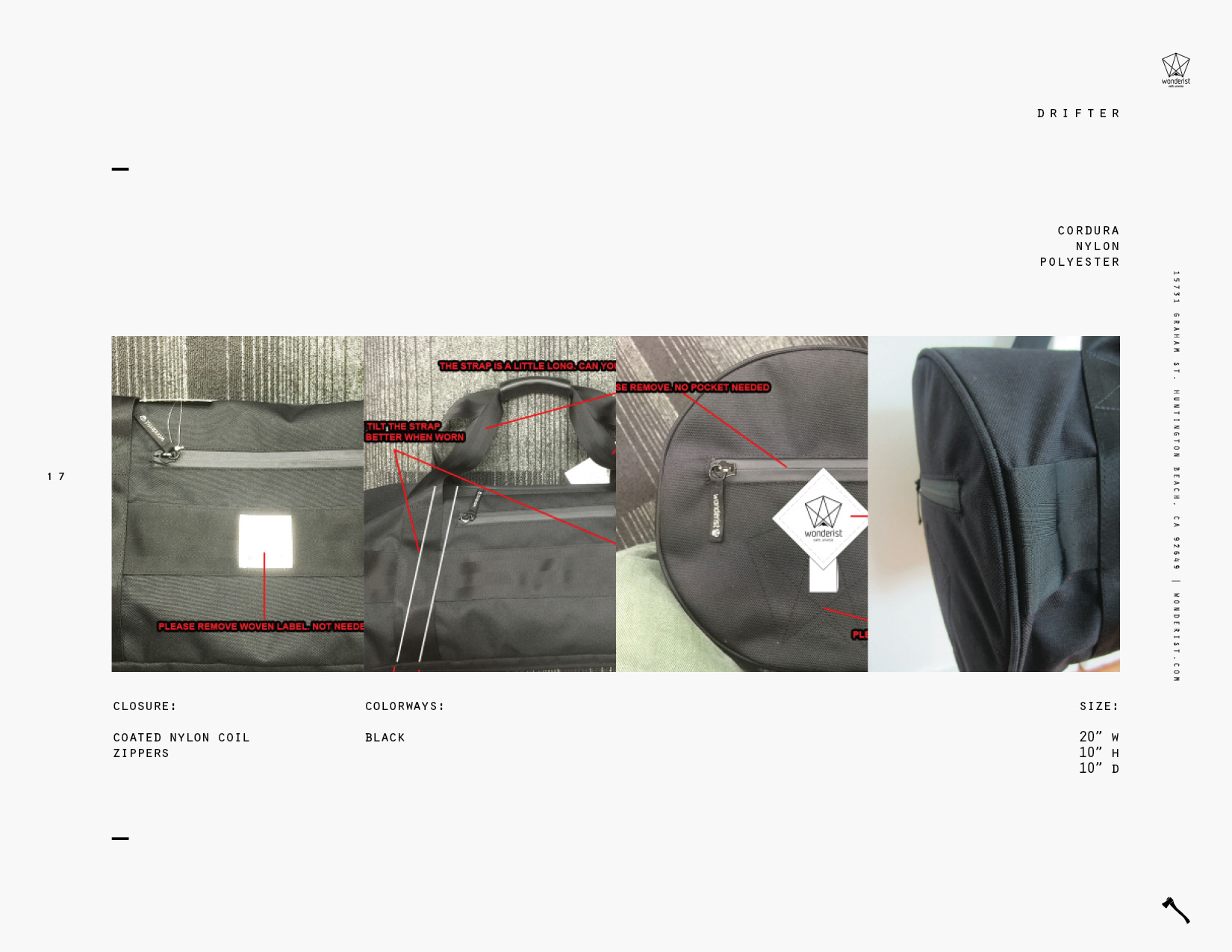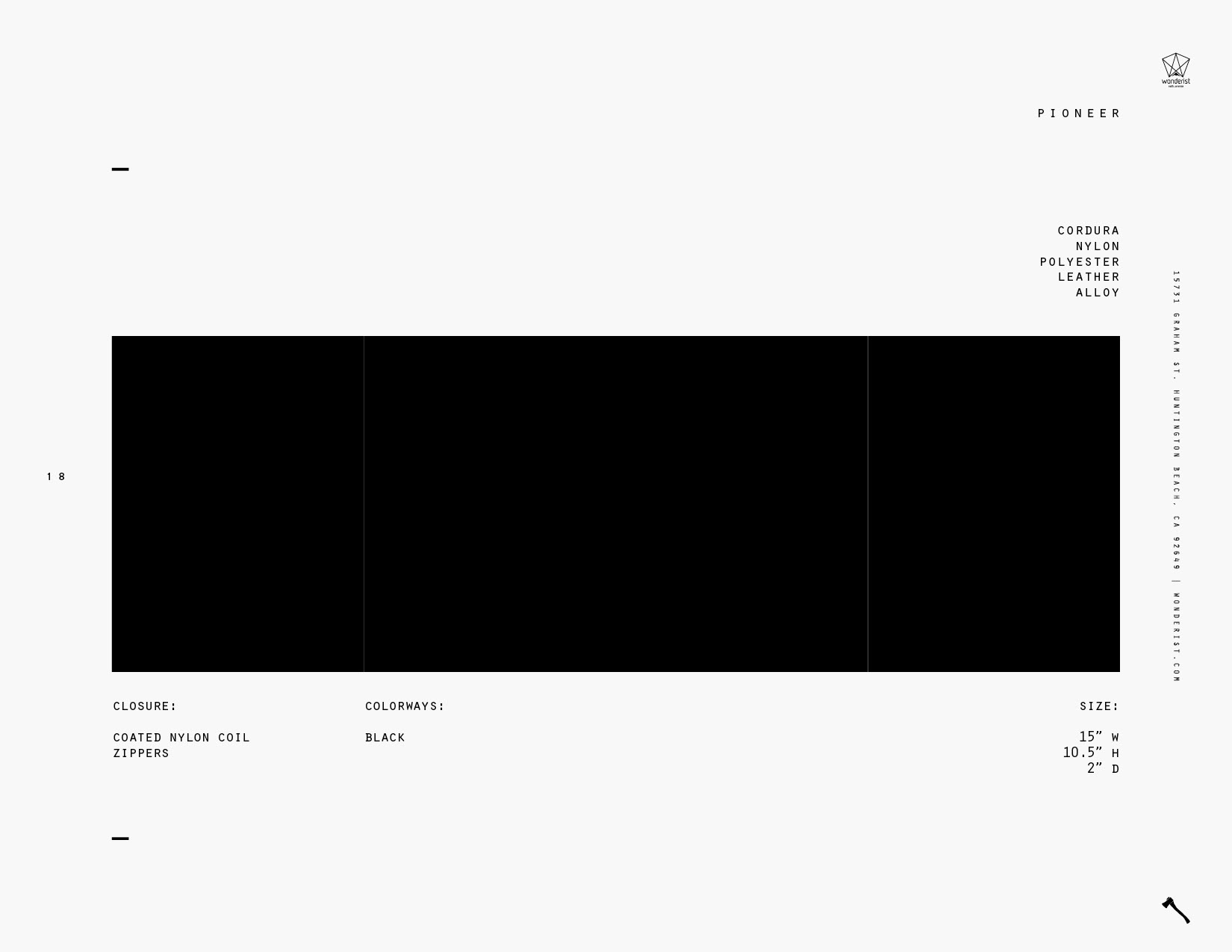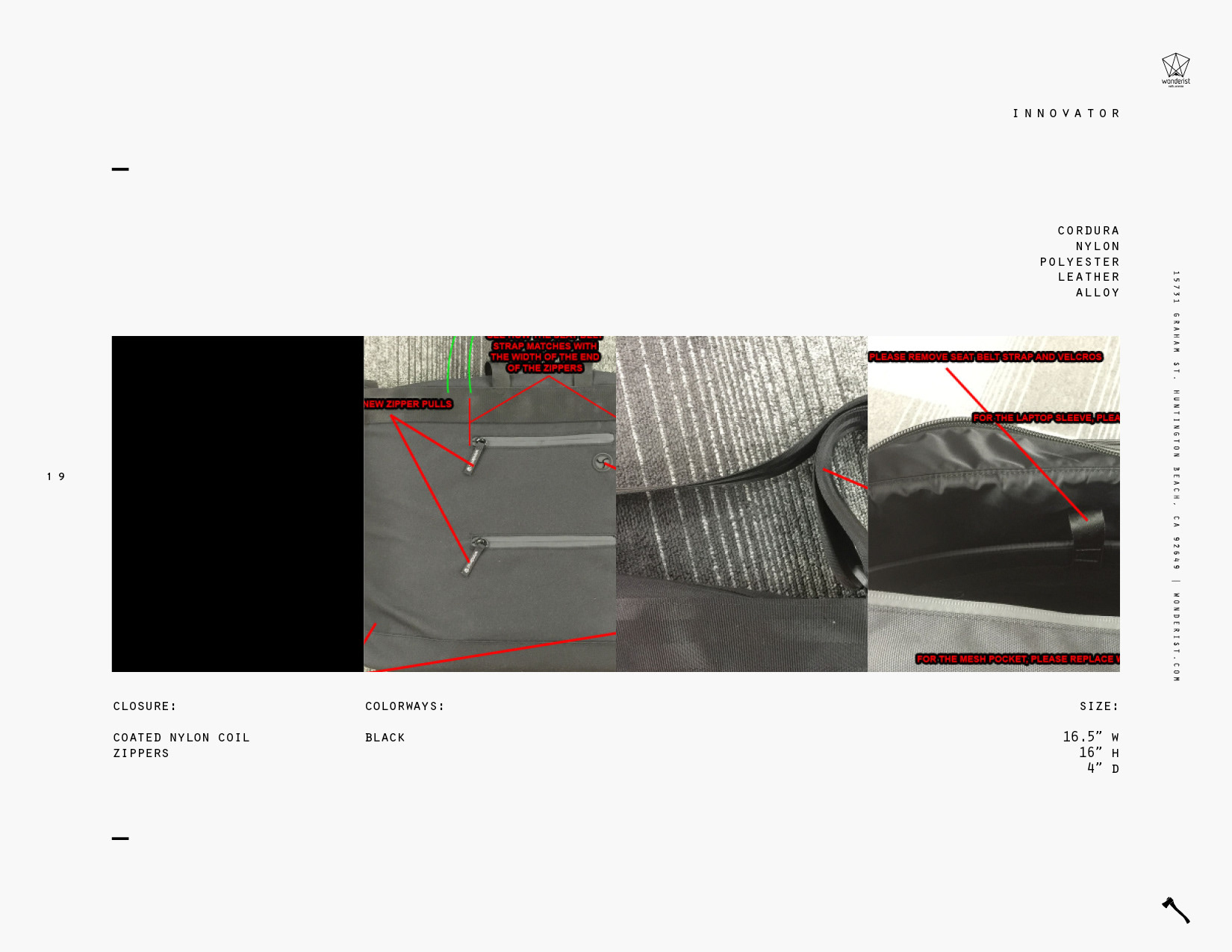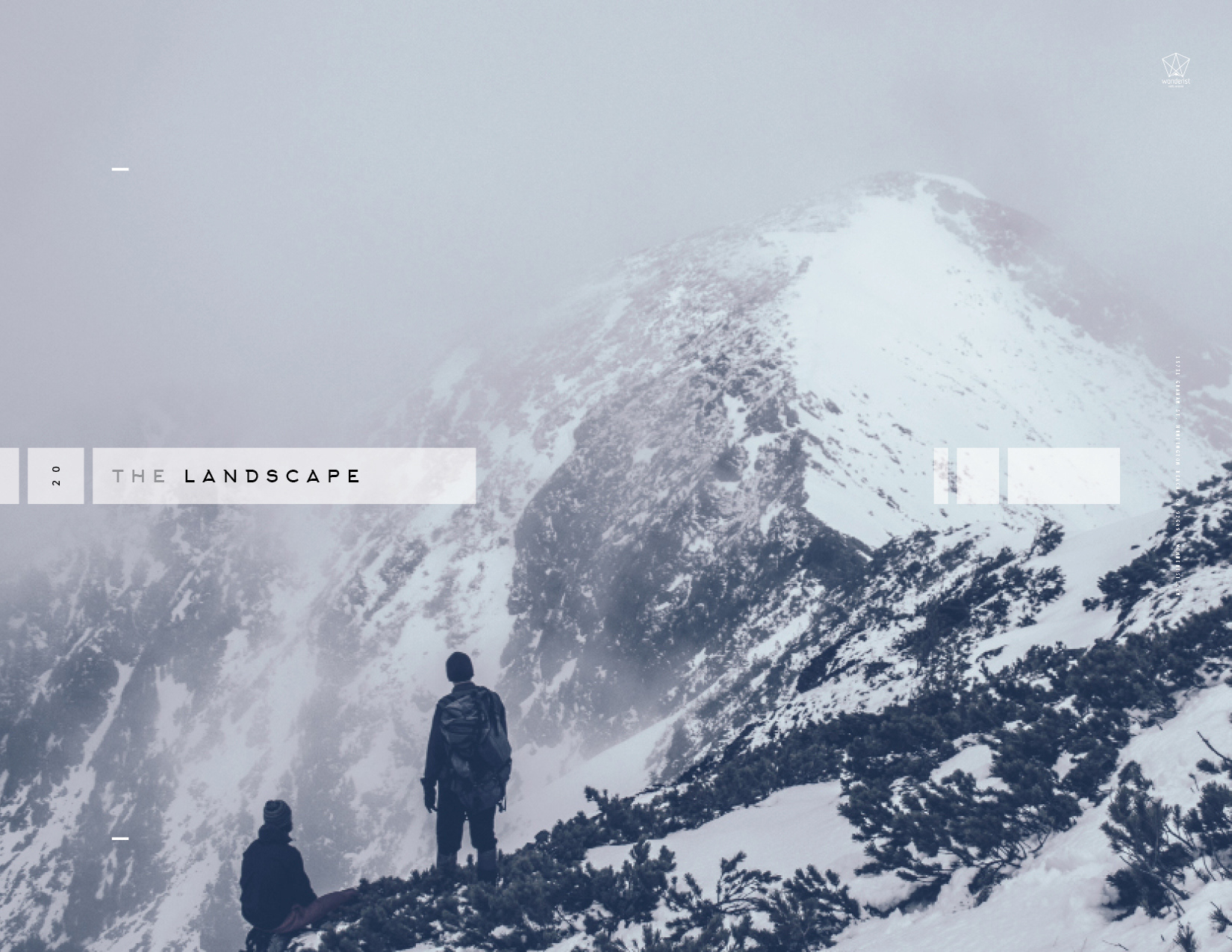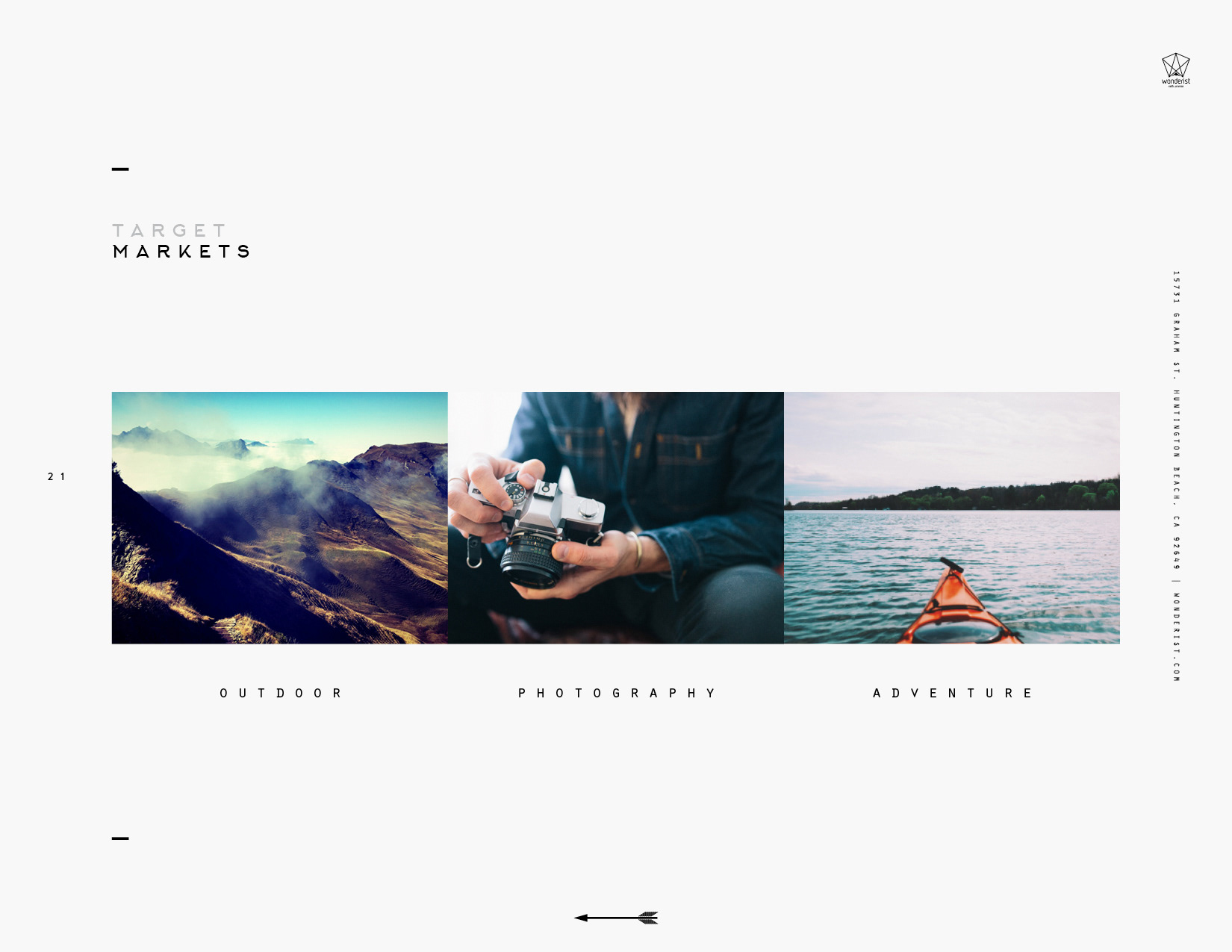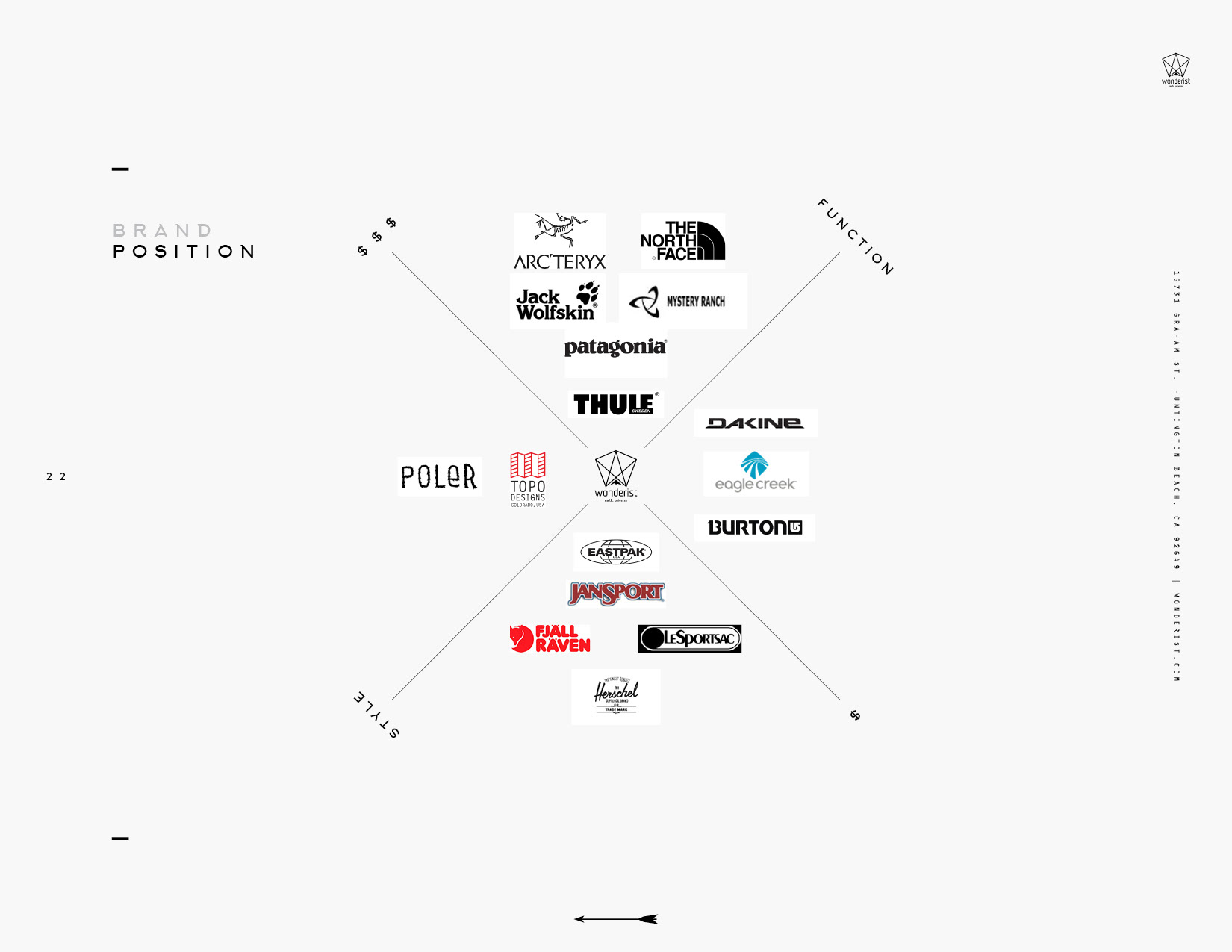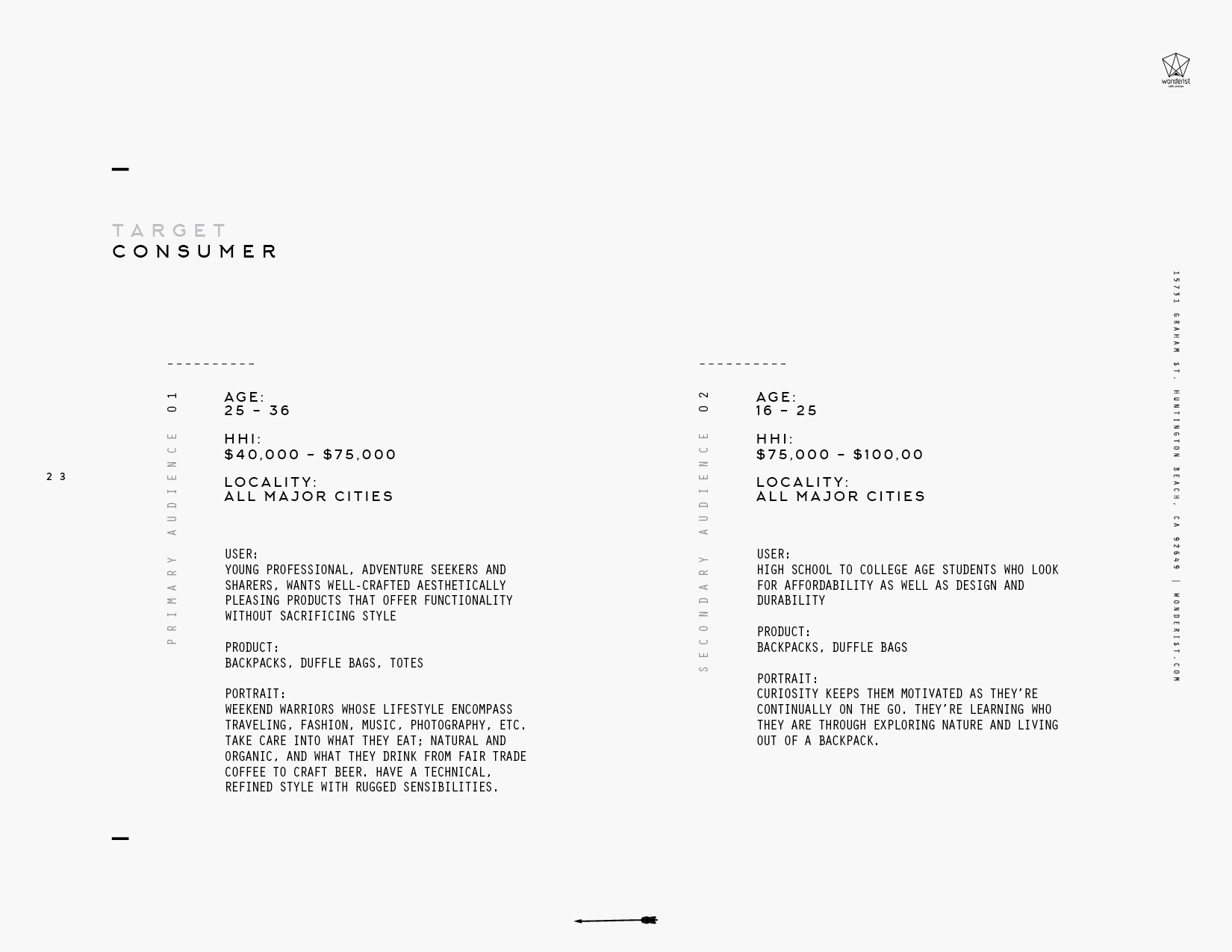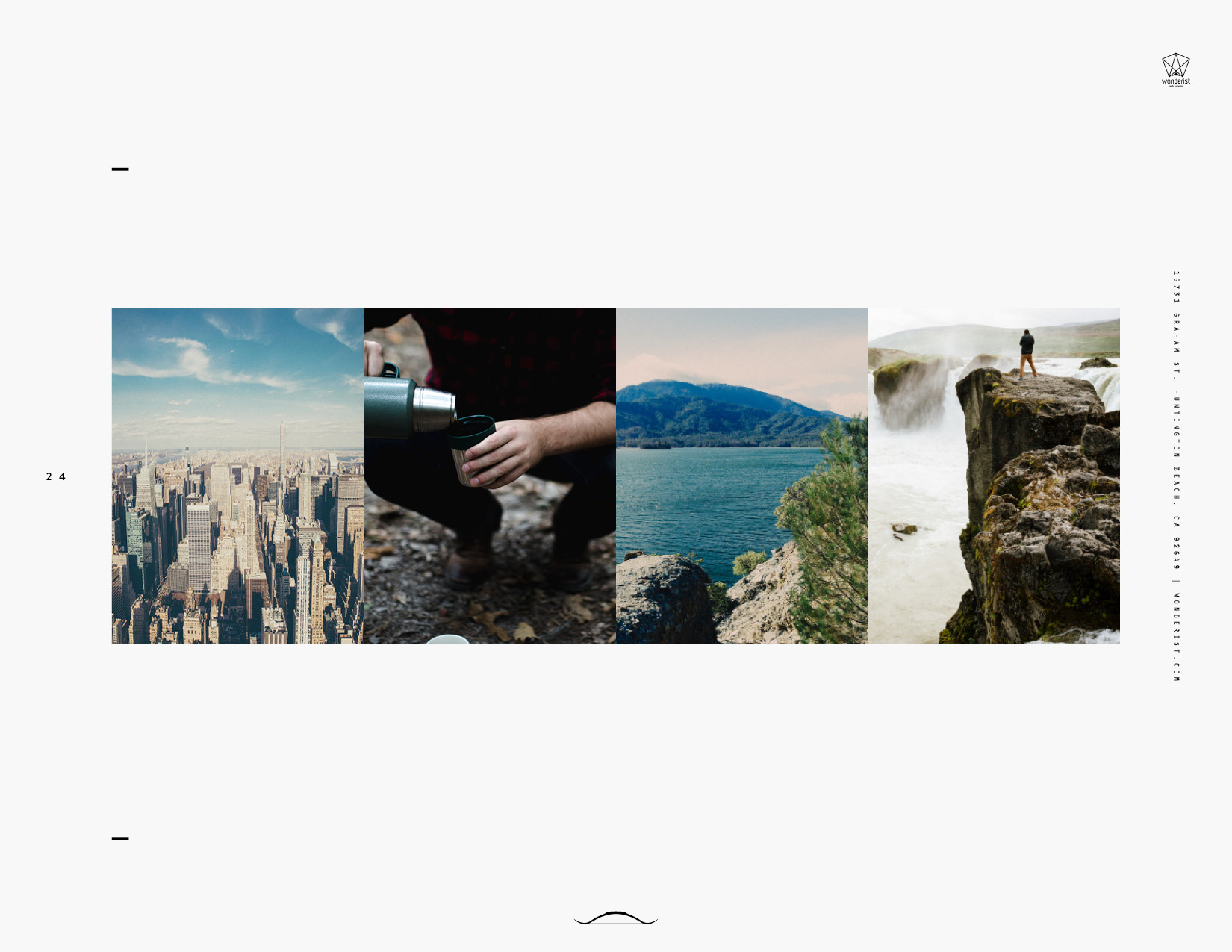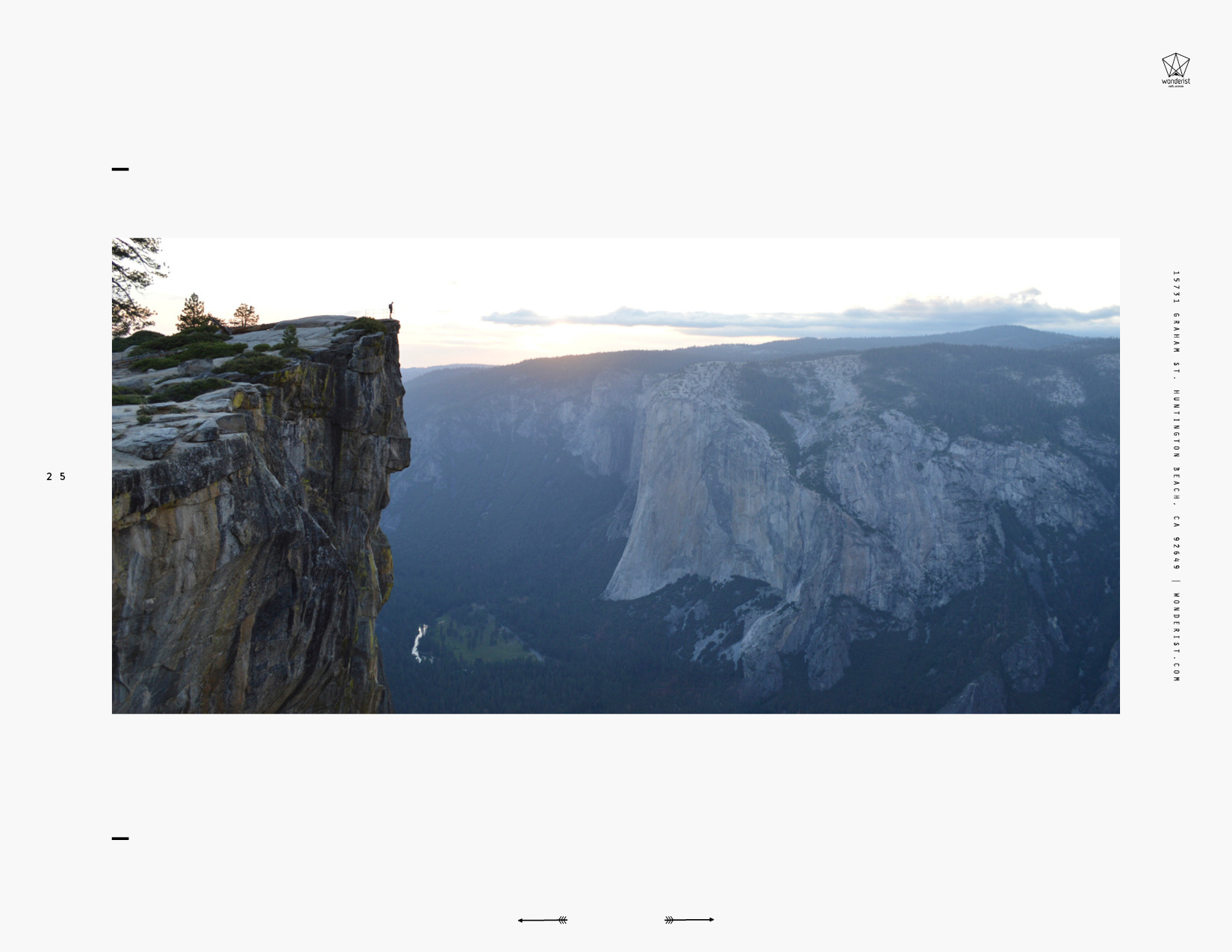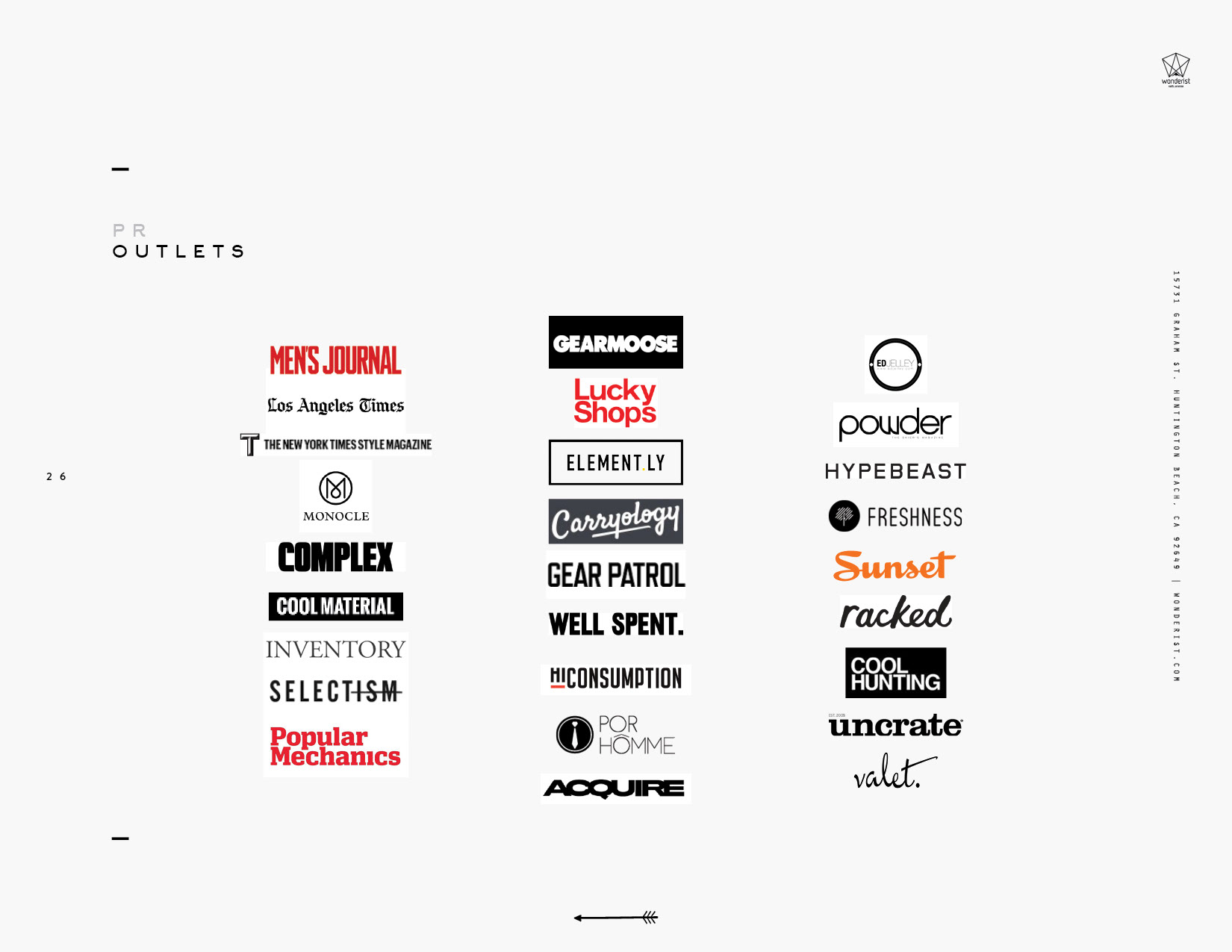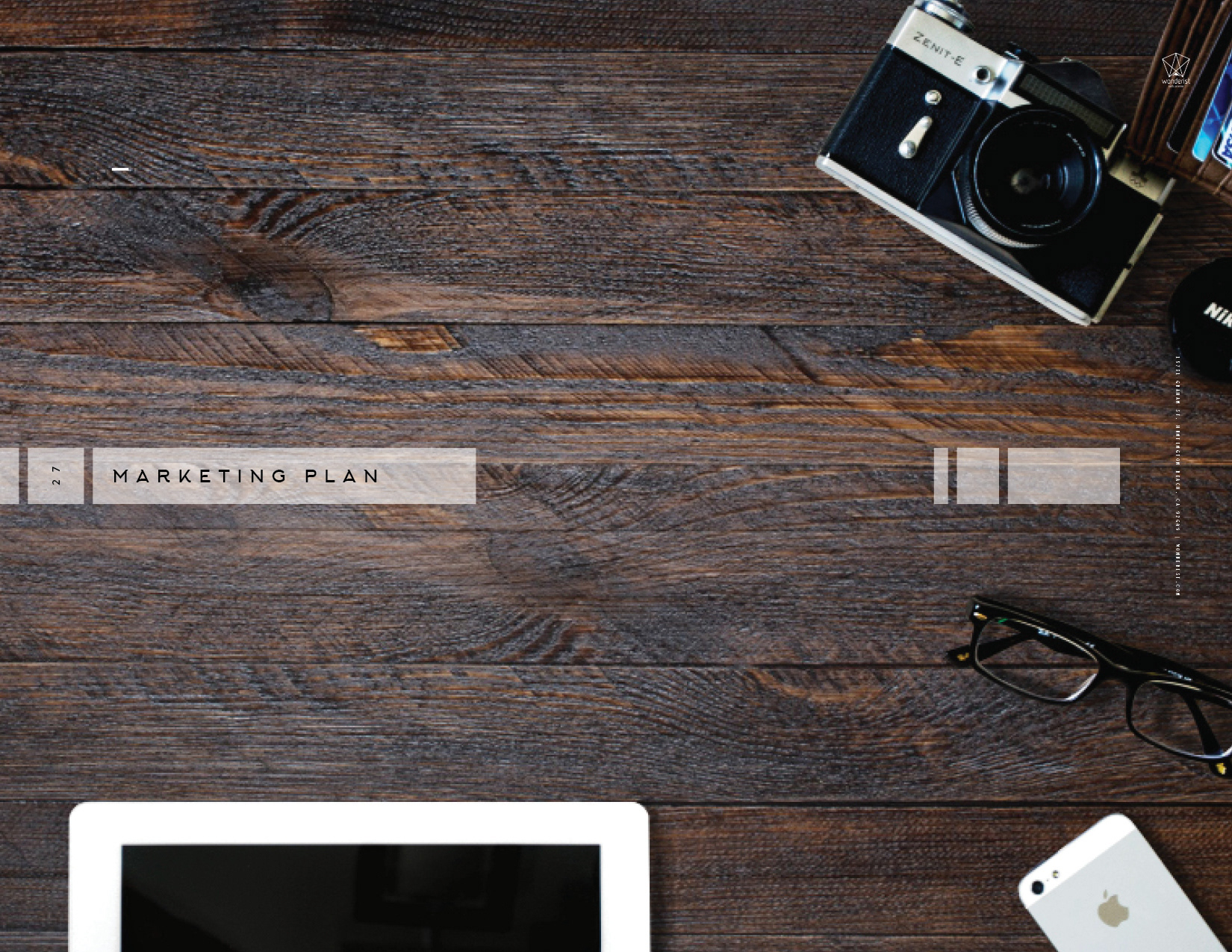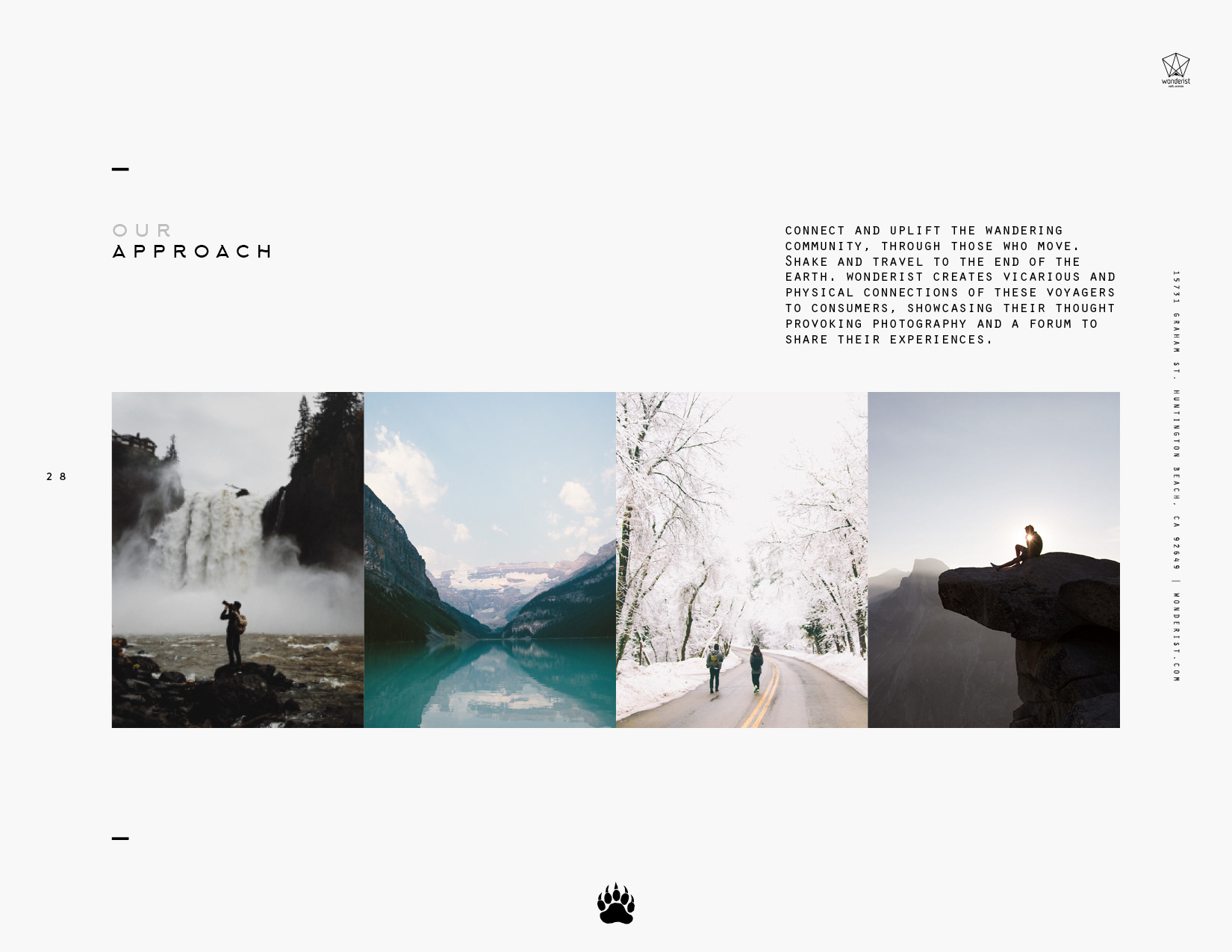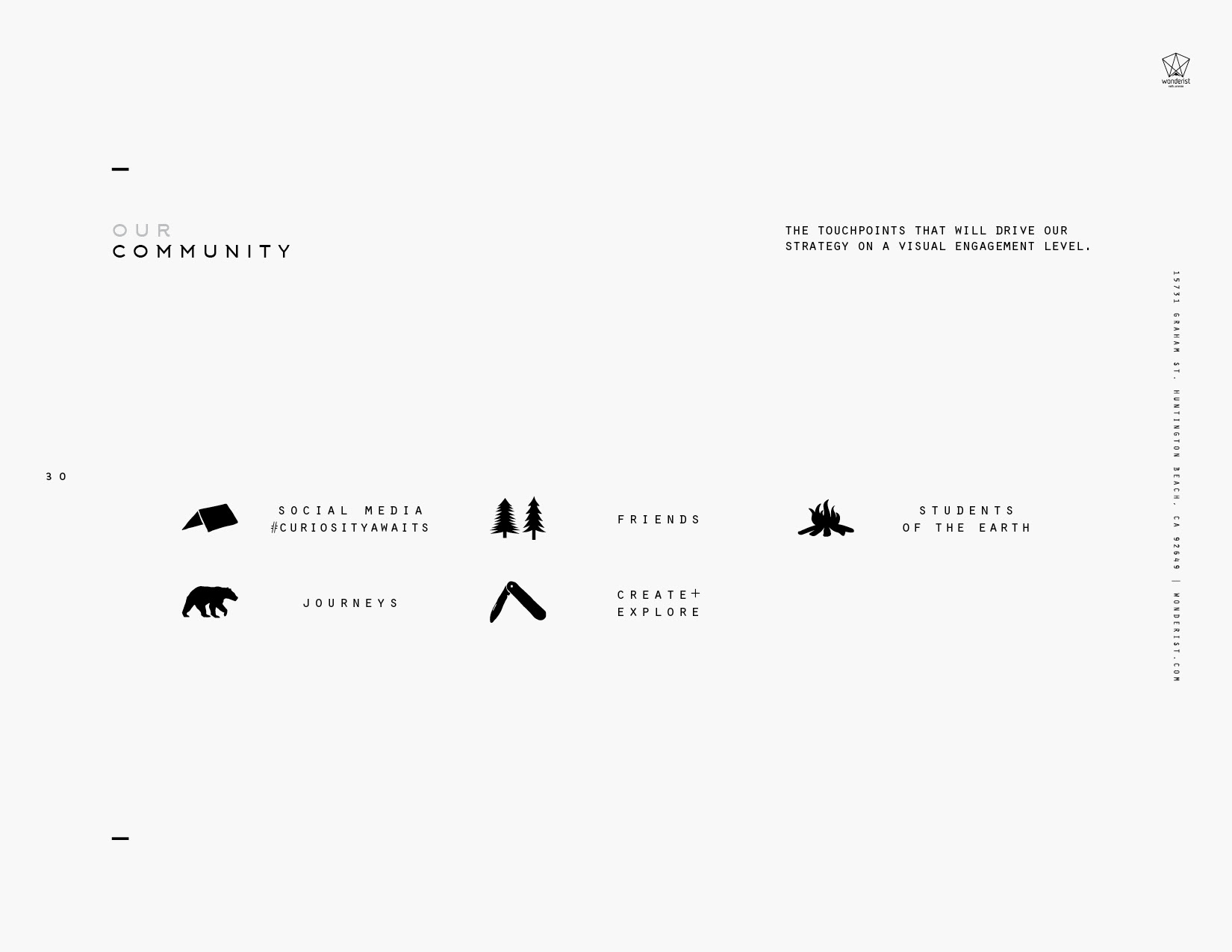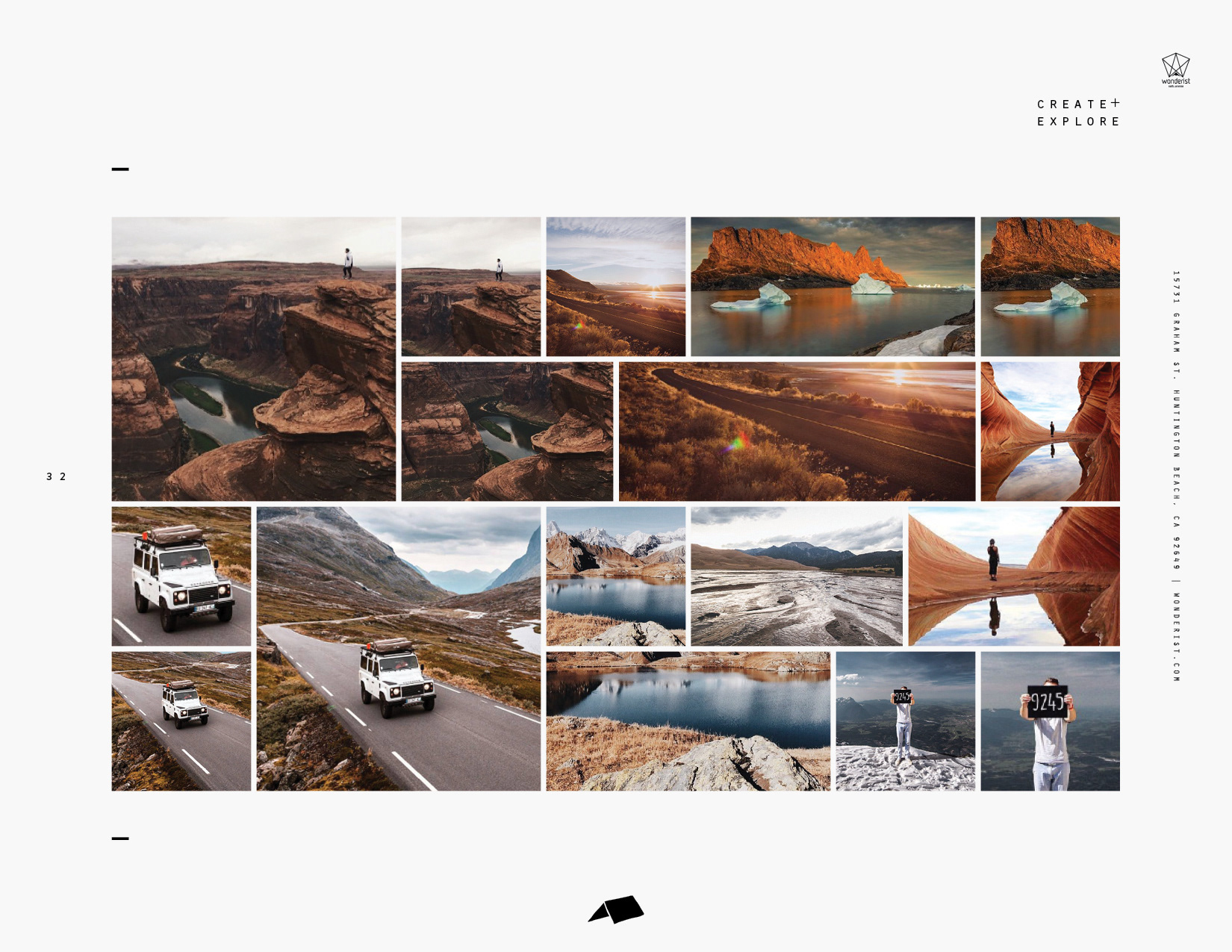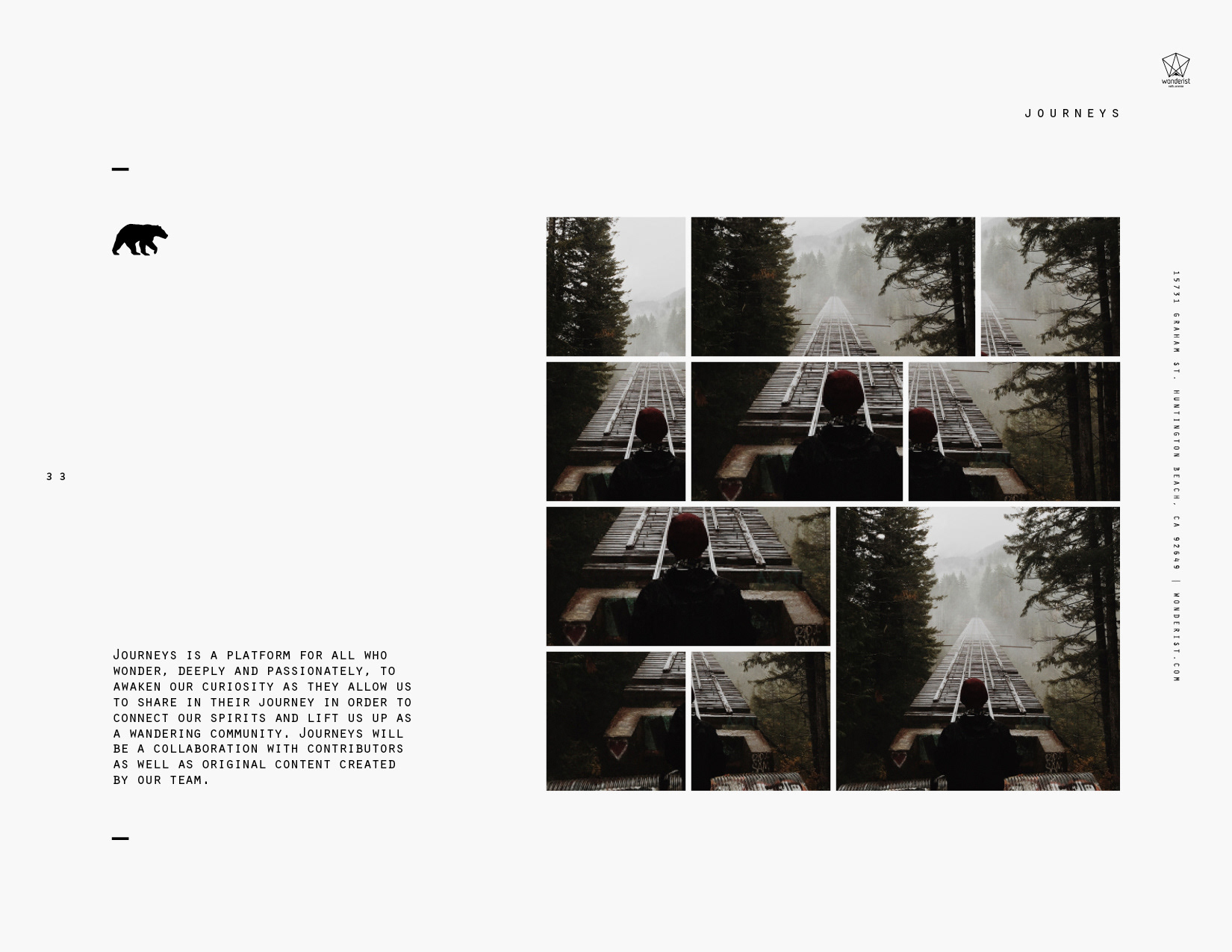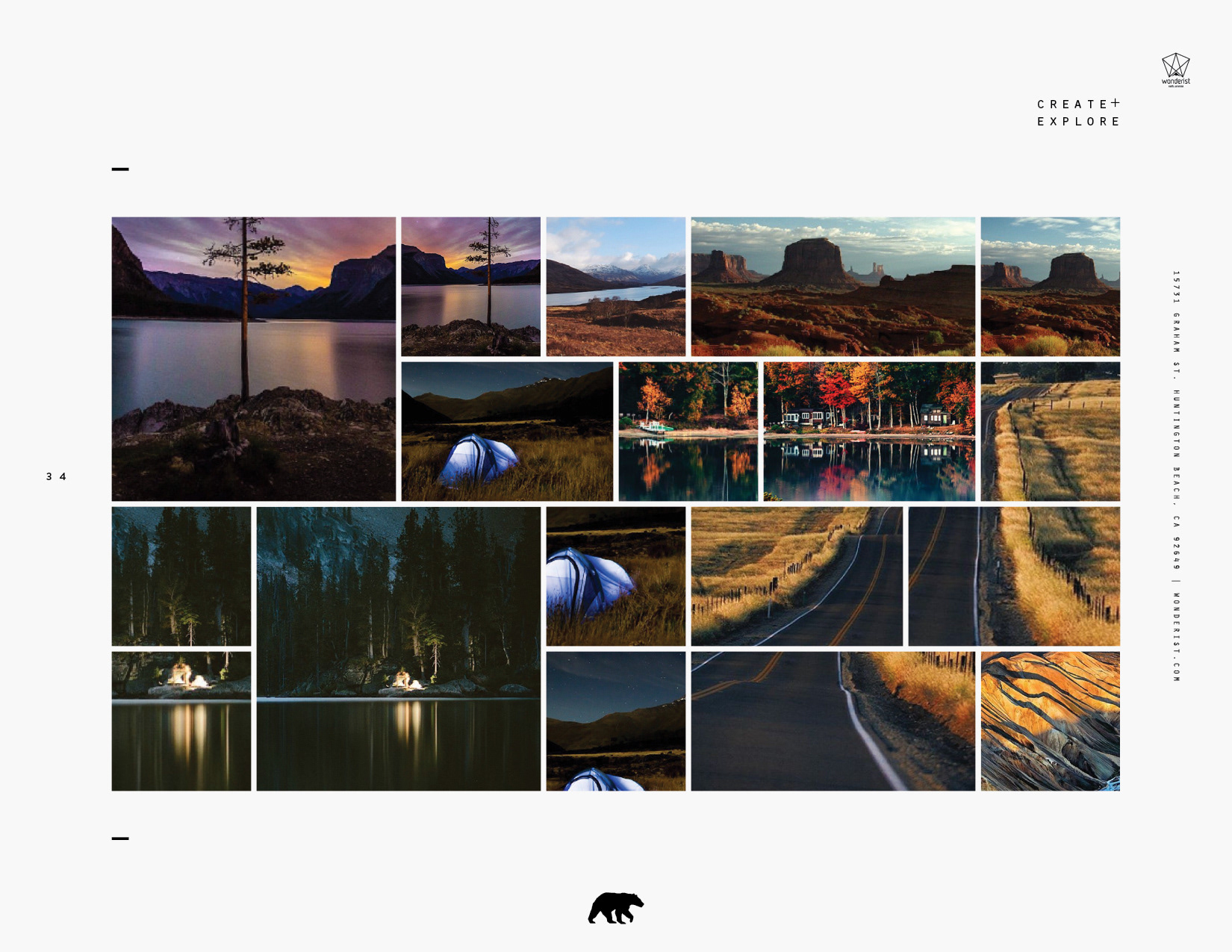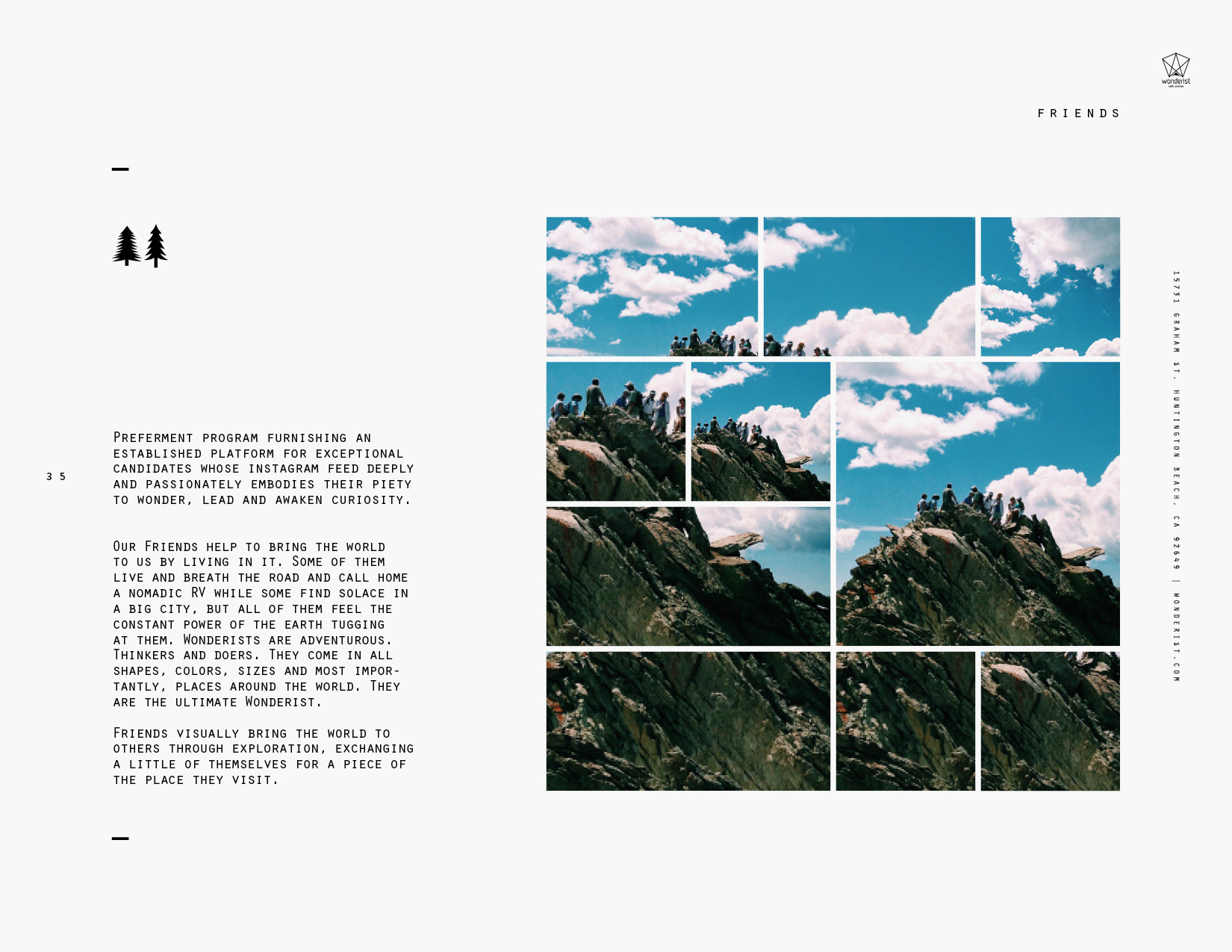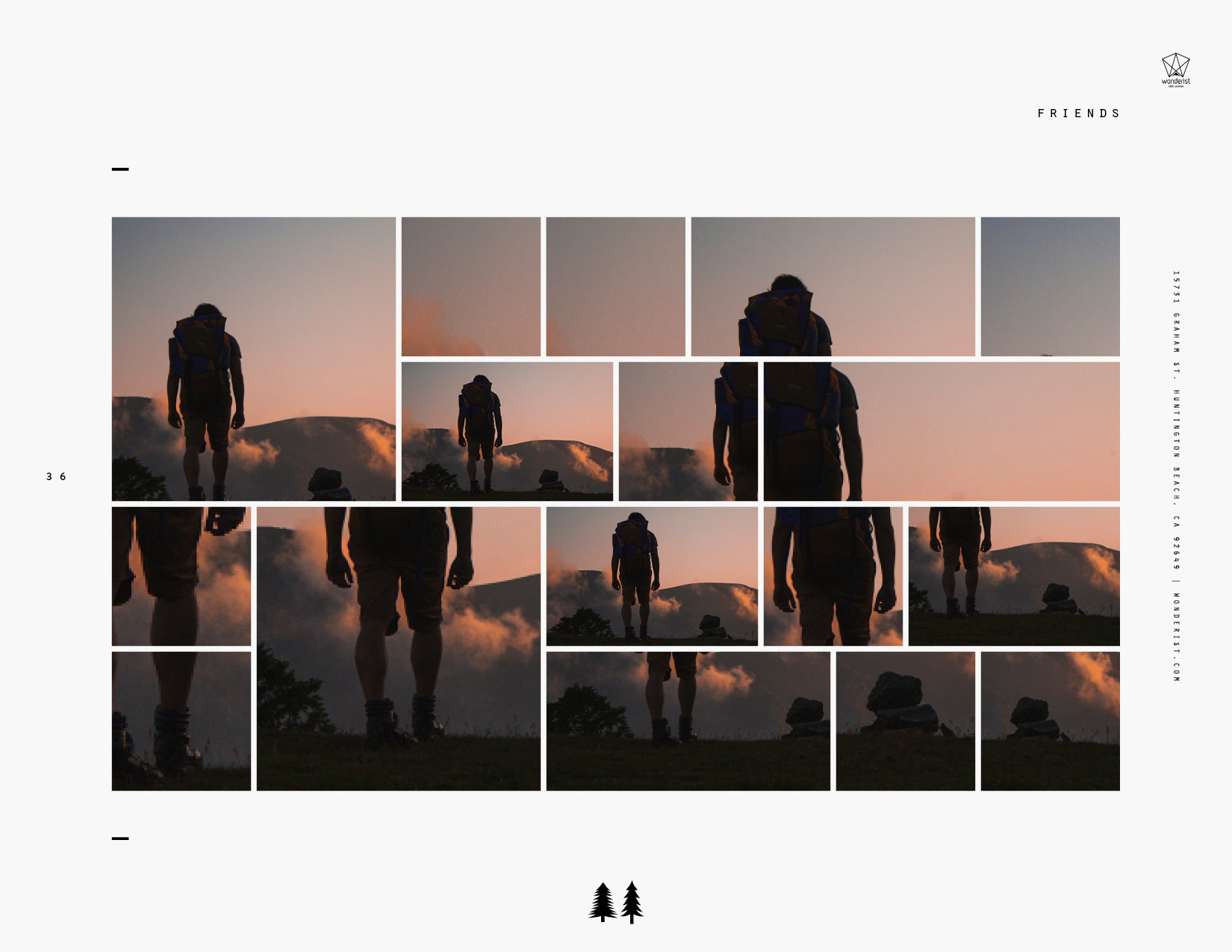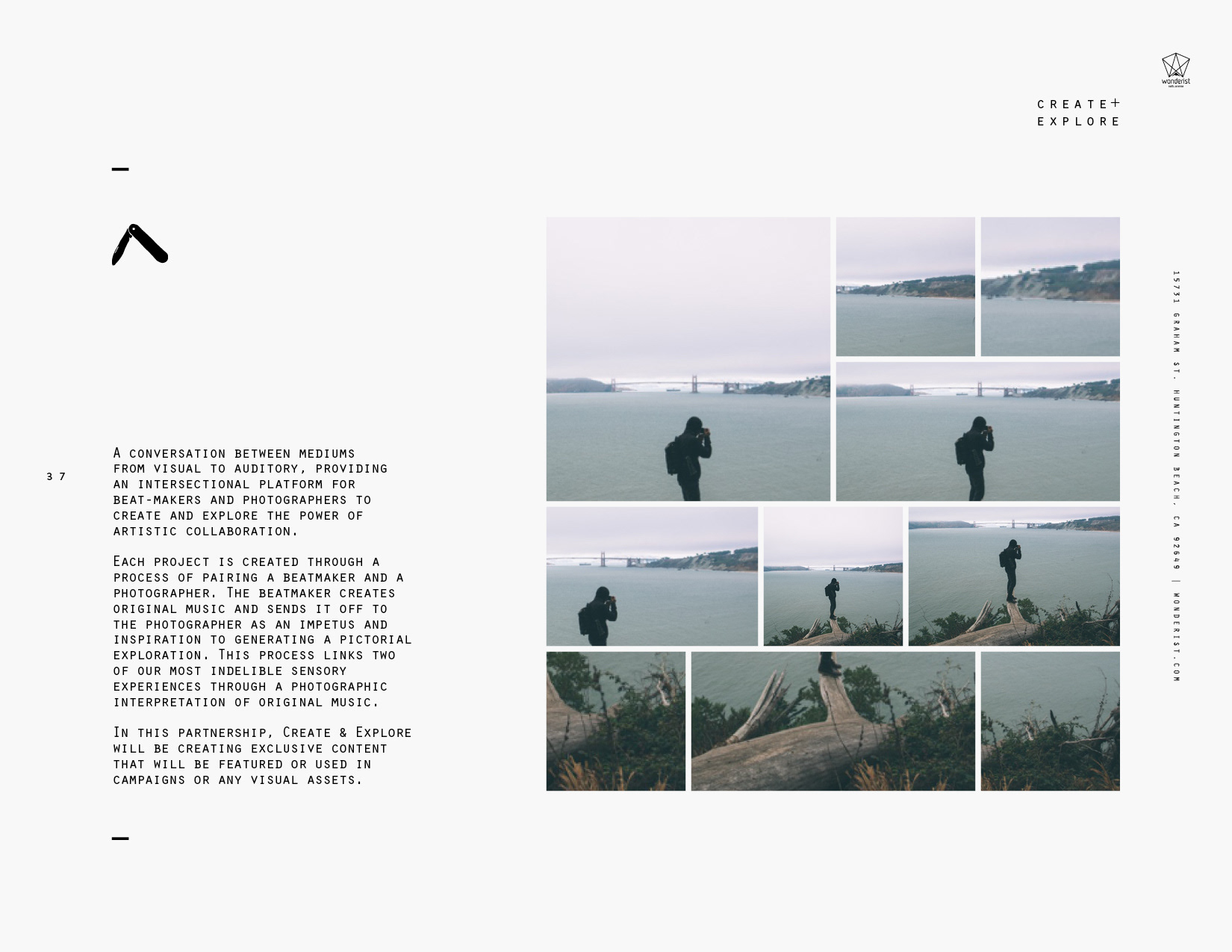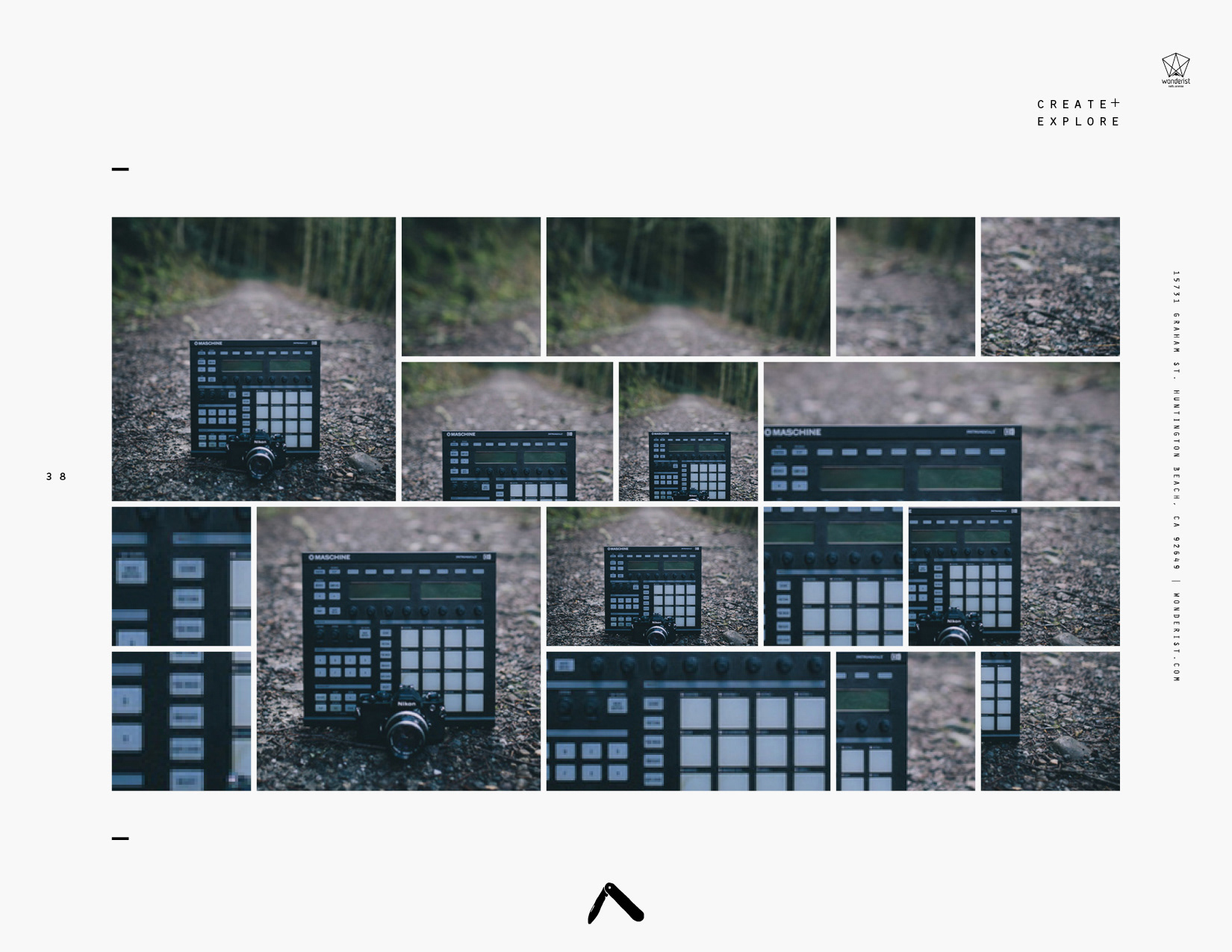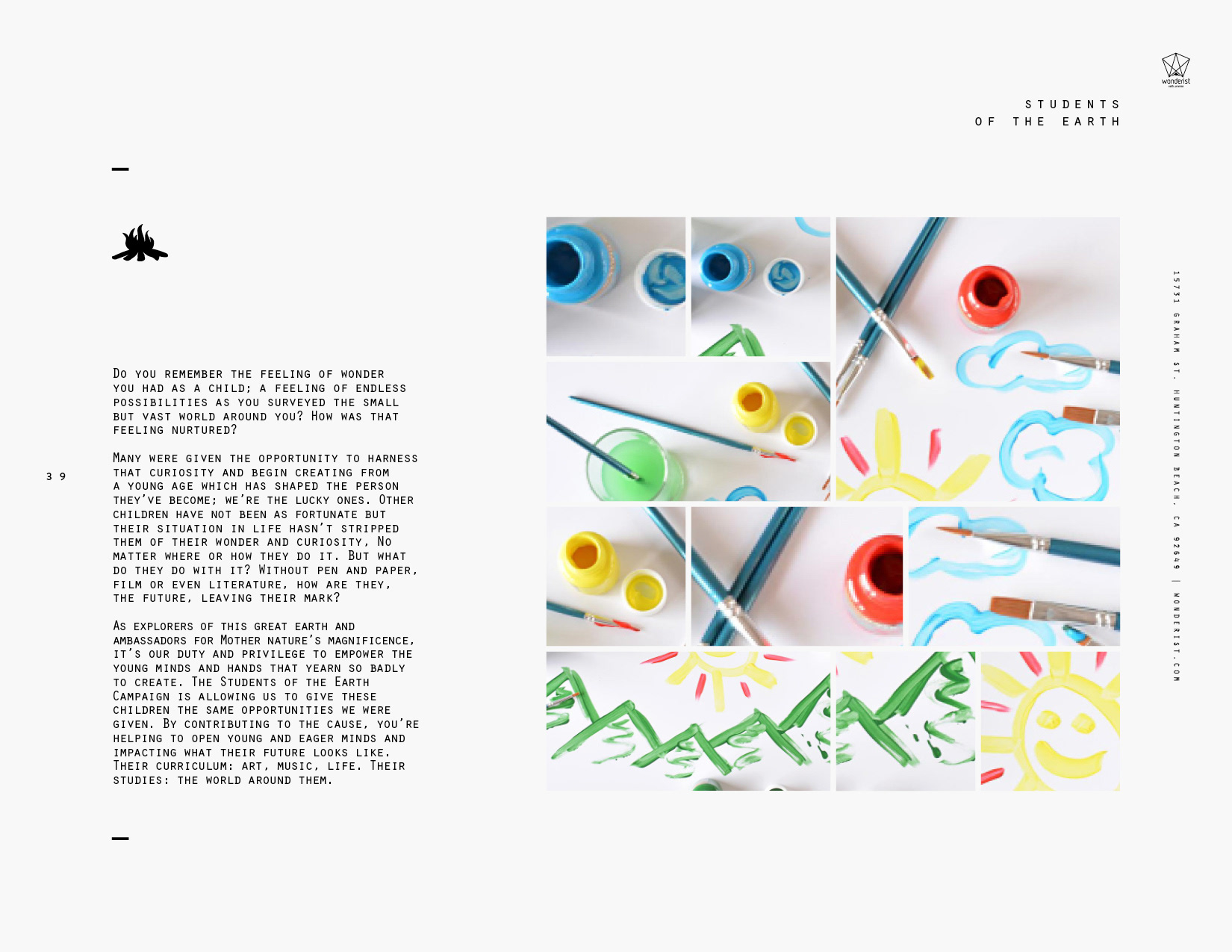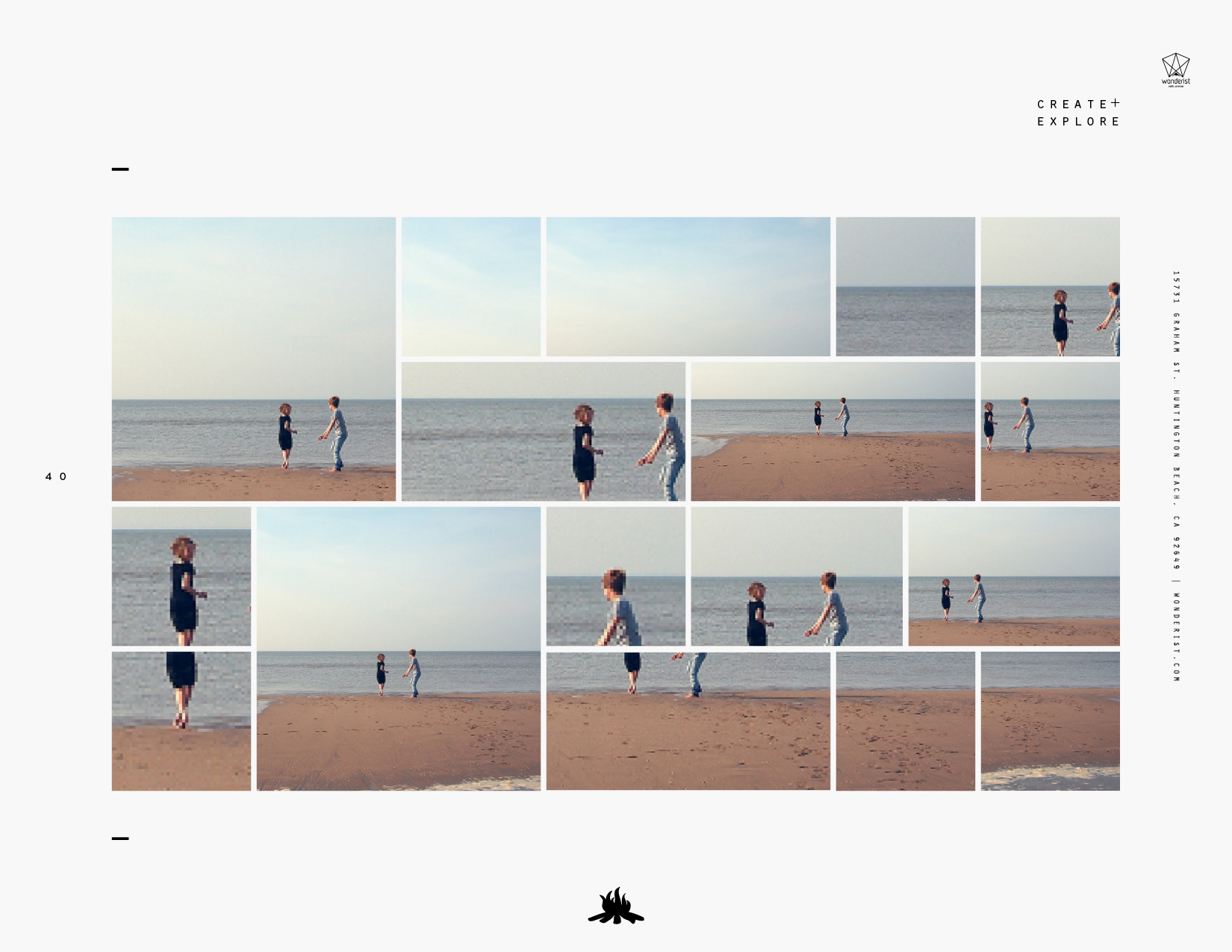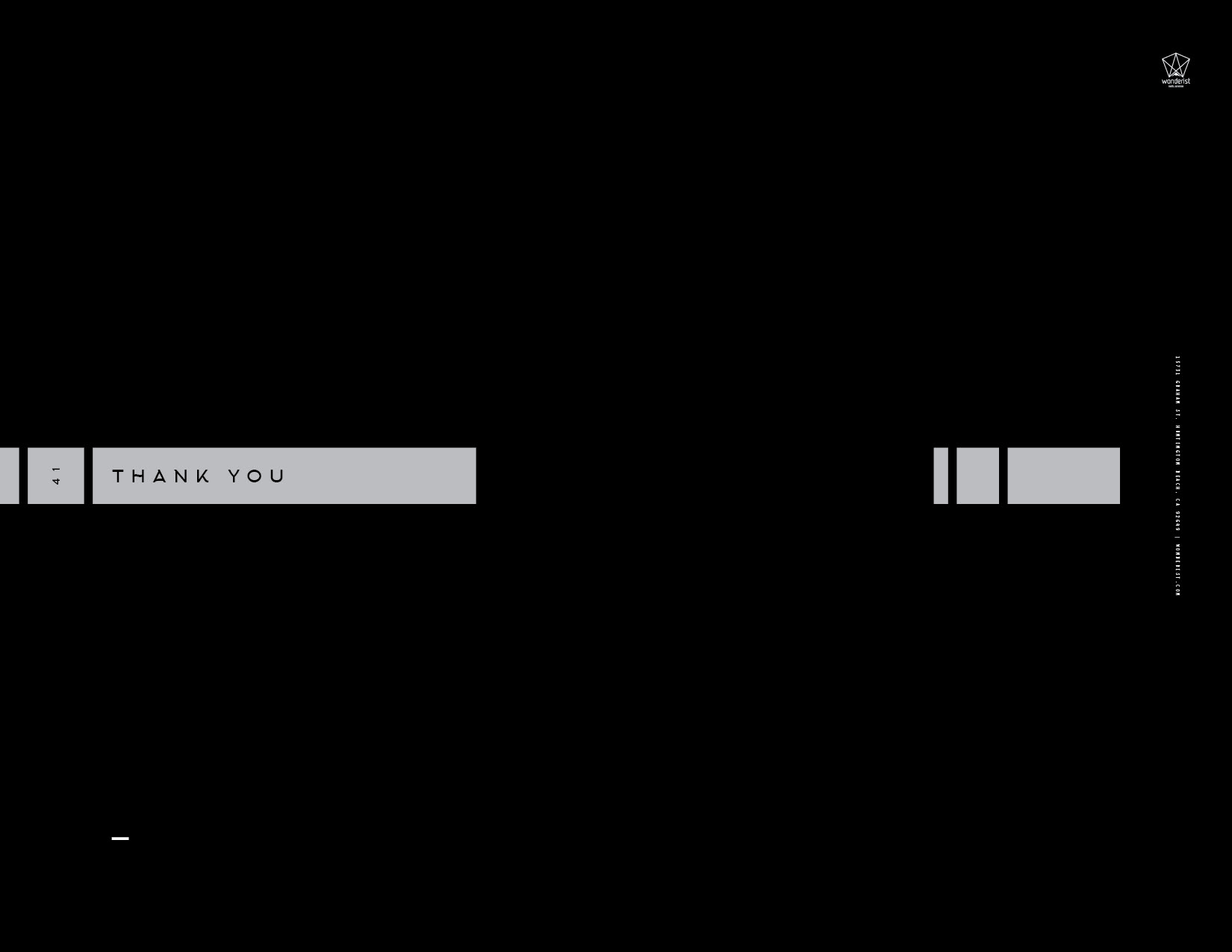 brand identity, marketing tools, design   /  
2017
marketing director, design director   /
publish brand